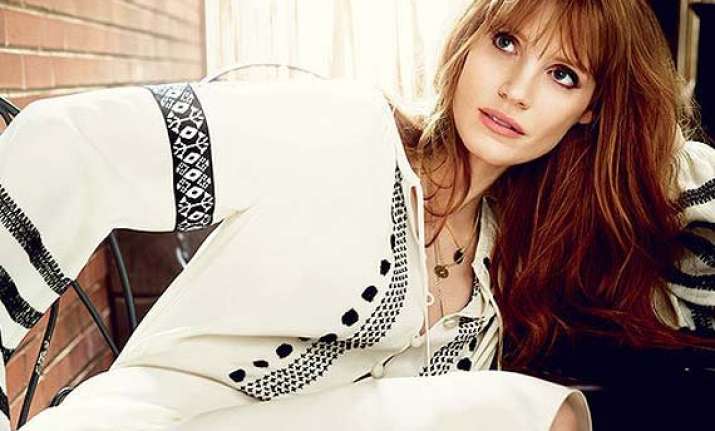 Los Angeles, Oct 8 (IANS) Actress Jessica Chastain may be called gorgeous today, but during her school days she was labelled "ugly".
The "Zero Dark Thirty" star opened up about bullying during her childhood in a candid interview with Glamour magazine, reports people.com.
"I was told every day at school that I was ugly. And that no one wanted to be my friend. The most cruel things," she said.
"If I can do anything to help young girls and to be a cheerleader for people who sometimes have low self-esteem, I want to do that," the 37-year-old added.