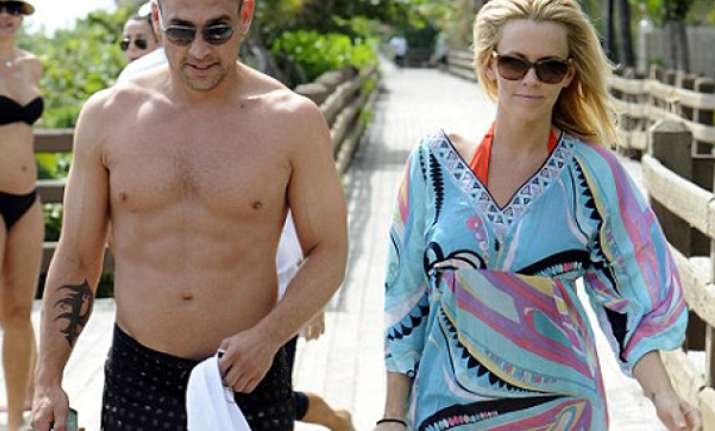 Los Angeles: Model-actress Jenny McCarthy has praised her new partner Donnie Wahlberg and calls him "great".
The couple hit it off after the pop star appeared on McCarthy's show in March and they have been dating since July.
McCarthy has revealed that she wouldn't have ended up into a new relationship if her new beau wasn't so impressive.
"If every relationship leads you to the next person and it leads you to what you want and what you don't want, I feel like I deserve great and he's great," people.com quoted the 40-year-old as saying.
"It's new. I took a year off from dating but I said if I meet someone who makes me stop that year off, it's someone who I need to pay attention to," she added.
McCarthy has previously dated Jim Carrey and US football star Brian Urlacher since her marriage to John Asher in 2005 ended.