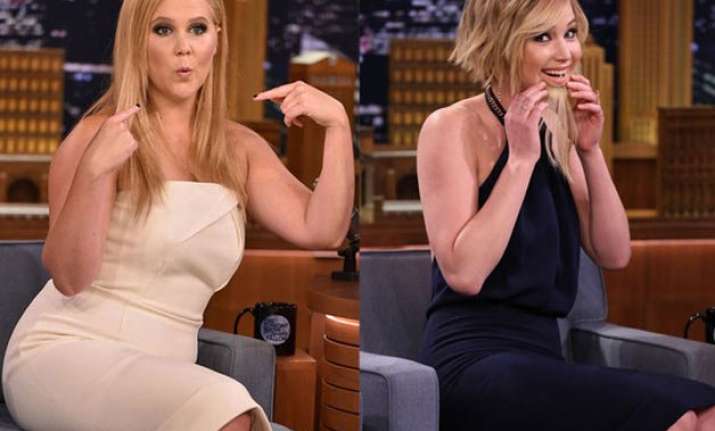 Chicago: Actress Jennifer Lawrence and her screenwriting partner Amy Schumer danced barefoot on musician Billy Joel's piano as he performed on his popular track "Uptown girl".

They kicked off their shoes and danced barefoot on the musician's piano at his concert here on Thursday.

Lawrence even kissed her friend's feet as they rocked to the song "Uptown girl", which is featured prominently in the movie "Trainwreck", reports eonline.com.