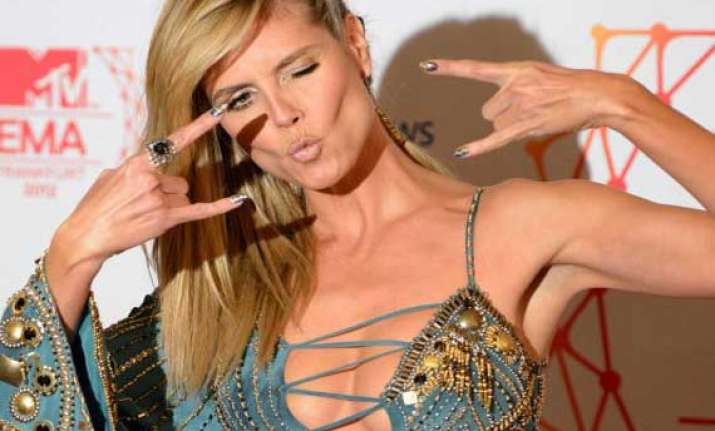 Los Angeles, Feb 15 : German supermodel Heidi Klum says she admires singer-turned-fashion designer Victoria Beckham and singer Gwen Stefani's style though they have very different fashion choices.
"Victoria has amazing dresses and fantastically high heels and is always chic. Gwen is the epitome of rocker chic, she isn't afraid to take risks and has a cool factor about her that I love," contactmusic.com quoted Klum as saying.
Klum calls her own personal style eclectic and says a blazer or jacket is her fashion must have.
"My style is eclectic. I wear everything from vintage to my favourite jeans that I have had for 15 years to new designers to the biggest names in fashion.
"I love a great blazer or jacket. It's so versatile, great for any season and takes an outfit from day to night," she said.