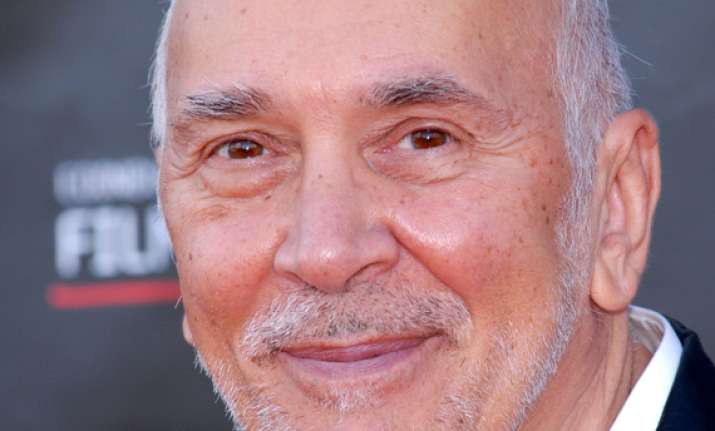 London, Mar 23:
Frank Langella says his new movie "Robot and Frank" reminds him of another Frank—Capra.
The veteran actor says the quiet sci-fi film, a Sundance hit set in the near future, drew him in with its "sweet, simple story."
"No CGI, no car chases, no sex, no violence. Just the stories I grew up with," Langella said. "I grew up in the 40s, watching movies that had simple human stories about people dealing with ... Frank Capra movies and family movies. It is—it's not really showbiz to say this. It really is a feel-good family movie in the old-fashioned sense."
In the film, Langella plays an aging jewel thief suffering from dementia, whose son buys him a robot to help out around the house. James Marsden plays Langella's son and Liv Tyler portrays his daughter, who pushes against the robot.
"That's probably the movie's charm is that it in a way takes a relationship with a robot for the family to understand what they're missing, and what the sadness of an older person beginning to leave, mentally leave the planet is like," Langella said.
Tyler praises the film's portrayal of a family confused about how to deal with a relative who is losing touch with reality.
"You want to be able to be on your own and still living your life the way that you have always lived it," she said. "But you kind of can't. And you need support. And a lot of people don't have that support or don't want to admit that they need help. So—cue the robot!"
The film from first-time feature director Jake Schreier has a vision of the future that's filled with potentially impressive technology—but not all of it is operating as it should.
"I love that for the little touches of the future that are in the movie—like the screen where you're doing the video-chat thing—it's still not working," Marsden says. "That's what made me believe the whole movie. Like, oh yes, I believe their world because look, they're doing an Internet connection with a live video chat, and she can't hear him and it's fuzzy."