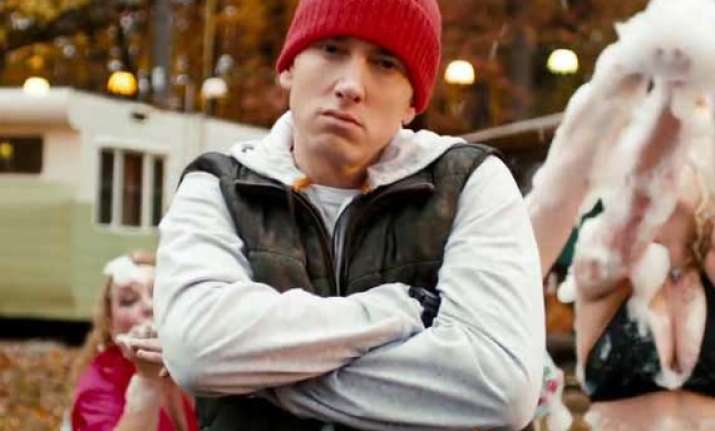 Los Angeles: Singer Eminem's new music video "Headlights" serves as an apology to his mother Debbie Mathers and addresses the turmoil in the relationship the rapper shared with her.
The 41 year-old released a Spike Lee-directed music video "Headlights" on Mother's Day, and in that he apologizes to his mother for speaking negative things about her in past song, reports contactmusic.com.
The Rapper attacked his mother's parenting skills, via his songs "Cleaning Out My Closet" and "My Name Is".
Early last month, the singer took to Twitter and Instagram and said that Lee, who directed the likes of "He Got Game" and "Malcolm X", would be filming the video of the new song in his hometown, Detroit.
The teaser clip of the music video was uploaded on YouTube May 9.