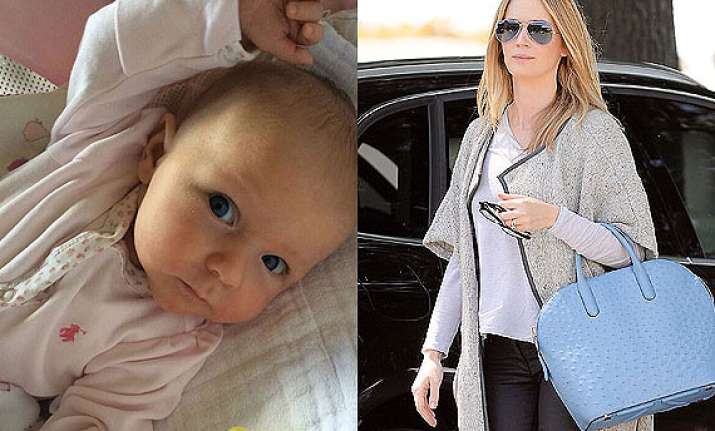 Los Angeles: Actress Emily Blunt admits her daughter has become her little ''travel buddy''.
The 31-year-old actress took her four-month-old daughter Hazel, whom she shares with her husband John Krasinski, with her when she promoted her new movie "Edge of Tomorrow" earlier this month and she insists the tiny tot is settling into her new jet-setting life, reports contactmusic.com. 
''She's a good little travel buddy. It's tough to leave and go and work as this is my first time back since she was born but I just see her whenever I can and every hour, any moment, I have free she's with me and it's alright," she said. 
Meanwhile, Blunt recently admitted that since becoming a mother her priorities have changed and she's going to be more selective about the roles she takes on in the future. 
''I think I'll be very specific about what I do because it does switch your focus and everything in me just wants to be with her right now so it'll be interesting," she previously said.