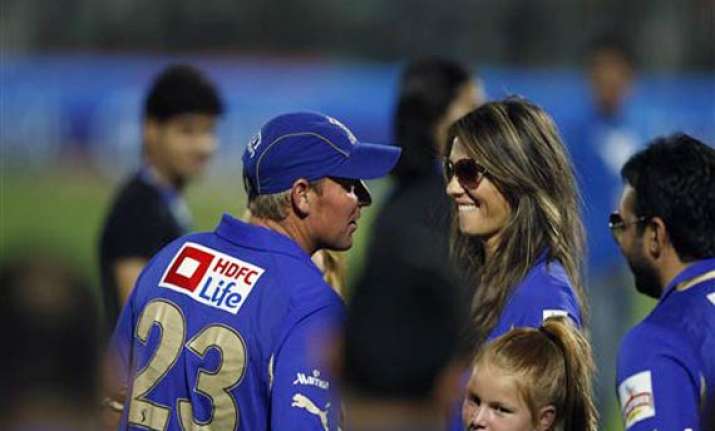 London: Elizabeth Hurley has revealed that she is deeply fascinated with Australian cricketer Shane Warne's sense of humor and accent.

"I love Australians. They're very outdoorsy. They make me laugh, their accents amuse me," the Sun quoted Hurley as saying.

On being asked whether she and Warne are in a relationship, the actress said, "Well, I certainly wasn't into cricket before."

The couple has been on and off in their relationship since December 2010.