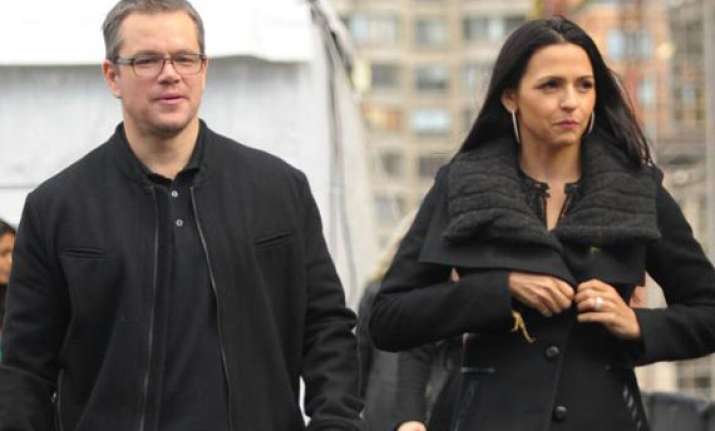 Los Angeles, Feb 28: Actor Matt Damon is reportedly planning to marry wife Luciana Barroso again in a larger than life way.
Damon and Barroso got married in Manhattan Marriage Bureau in April 2005 in a small ceremony but wants to his celebrate anniversary by renewing vows in a big bash, reports nypost.com.
"They had a really low-key wedding in Manhattan so now they want to do something bigger," a source said.