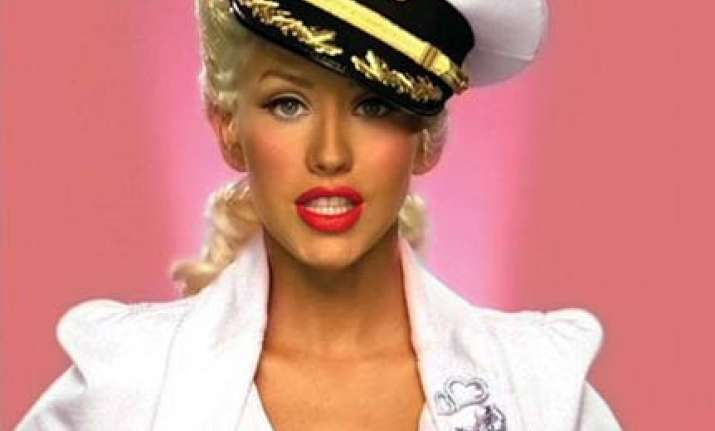 London: Popstar Christina Aguilera's marriage to Jordan Bratman ended because of her taste for lesbian flings, according to reports.
Christina, who filed for divorce from the music executive last week, is now being linked to Lindsay Lohan's ex-girlfriend Samantha Ronson.
The 29-year-old had an "open" relationship with her husband of five years, but he gradually tired of her lesbian romps, reported Sun online.
Jordan, 33, who has a two-year-old son with the singer, is said to have become too jealous and decided to dump Aguilera.
The popstar filed for divorce citing "irreconcilable differences" and has turned to Ronson for emotional support after the split, said the newspaper.
They were seen together at a party thrown by socialite Nicole Richie and a source said that they looked cosy together.
"Christina and Sam looked really close. It was after Christina had split with Jordan but before they announced it.
They have been tight for some time and now people are speculating they could be an item, " said a source.
Aguilera has previously confessed to fancying women. In an interview earlier this year, she said, "If I want to be sexual, it's for my own appreciation and enjoyment. That's why I like to talk about the fact that sometimes I am attracted to women. I appreciate their femininity and beauty. "
"My husband knows that I get into girls. I think it's fun to be open and play. My husband and I check in with each other but I definitely love women, " she had said.