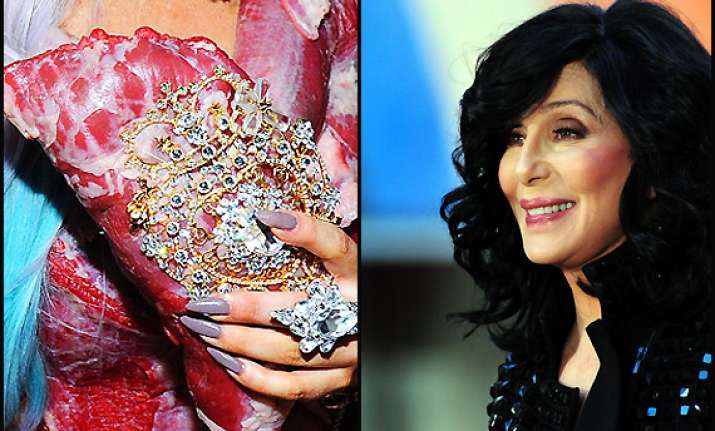 Los Angeles: Singer Cher says she felt weird when she was asked to carry pop star Lady Gaga's meat bag, but admits that she found it gorgeous.
The 67-year-old first thought it was a new designer bag, reports contactmusic.com.
"I thought it was hysterical. I didn't realise what it was at first and then she said, 'Hold my meat purse', and I thought it was a new designer I didn't know," Cher said.
"Then I looked down and thought, 'Woah this is strange'. It felt very weird, but the design was gorgeous and it was really a work of art," she added.