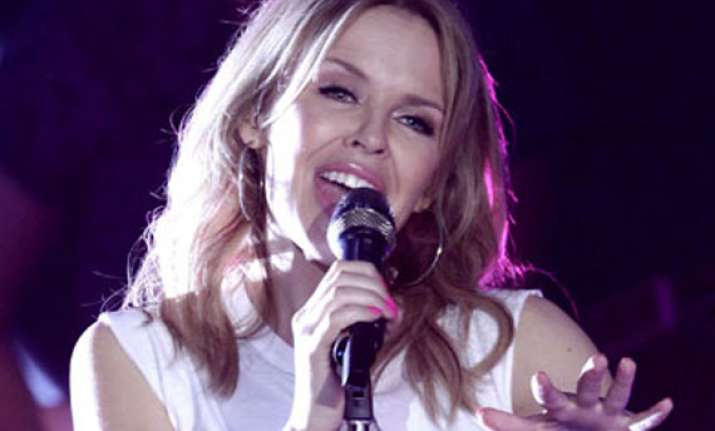 London, Nov 1: Singer Kylie Minogue says she used to worry about her live performances until she battled and beat breast cancer.
The 44-year-old was diagnosed with the potentially killer disease May 2005. When she was given the all clear from the illness in 2006, she also gained a new confidence in her abilities as an artist.
"Even with the 'Fever' tour in 2002, as proud as I was of that tour, I was still a little uncertain on stage. It probably wasn't until after being ill, coming back onto the road after the 'Showgirl' tour stopped," contactmusic.com quoted Minogue as saying.
"I certainly wasn't 100 percent, but by that point I just thought, 'f**k it'. I thought, 'I just can't worry that much, people are enjoying it, I love doing it, so I owe it to myself to try and enjoy it and let go.' In anything you do, the more relaxed you are the better you will be. That's what I try to do," she said.
She says she always had concerns about the strength of her vocal abilities because she only became a pop star after having a successful acting career in the soap opera 'Neighbours'.