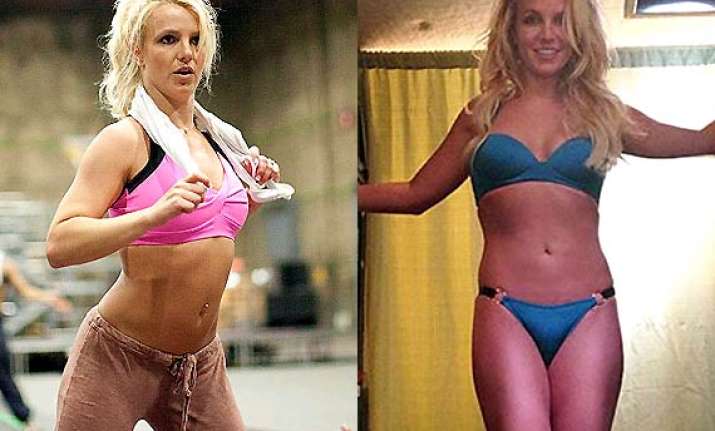 Los Angeles: Pop star Britney Spears uses "old-school" cardio and weights routines to get fit, says her personal trainer Tony Martinez.
Martinez has revealed the star does weights and works on her cardio to get into shape and he always makes sure she is having fun with the routines.
"She was used to weights and running or cardio. She is old-school and would do cardio for an hour. So I said, let's do something different for twenty or thirty minutes instead. And she was huffing and puffing and she is just having fun," contactmusic.com quoted Martinez as saying.
Unlike other celebrities, Spears isn't aiming for a particular size or weight, she just wants to be healthy.
"One of the things about her that stands out is she doesn't have it in her head that she wants to be thin. Normally they have to be x, y, z and want to weigh 100 pounds," said Martinez..