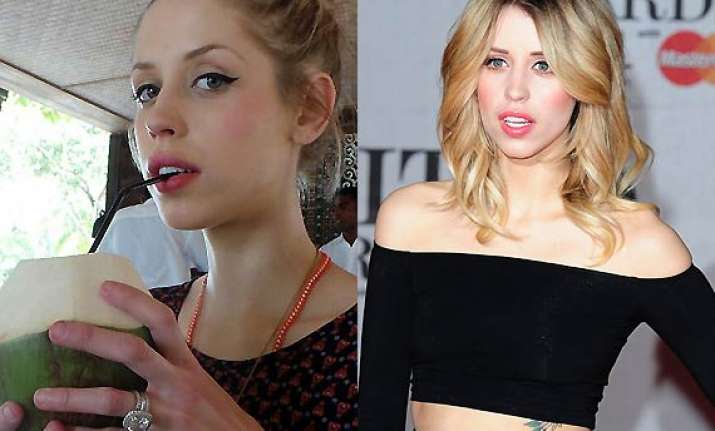 Model and media personality Peaches Geldof, the second daughter of Irish singer Bob Geldof and member of a talented, troubled family who grew up in the glare of Britain's tabloid press, was found dead Monday at age 25.
There was no immediate word on the cause of Geldof's death at her home in Wrotham, Kent, southeast England, but police called it "unexplained and sudden".
Peaches Geldof had acknowledged using drugs in the past, but said in a 2009 interview that she had quit.
The news of her death came as a shock to Britain's entertainment and fashion circles, where Geldof had been active as a model, television presenter and fashion writer.
She was a frequent attendee at fashion shows in London and New York, and was photographed just last week at a London show for the Tesco brand.
Geldof was only 11 when her mother, television presenter Paula Yates, died of a drug overdose in 2000, and those who knew her said it hit her extremely hard.
Her last message on Twitter came on Sunday, when she posted a photograph of herself as a toddler next to her mother.
Her father issued an anguished statement Monday from the family about her death.
"She was the wildest, funniest, cleverest, wittiest and the most bonkers of all of us", he wrote.
Kent police declined to name Geldof, but when asked about her death they said in a statement that officers were called to a house near Wrotham following a report of concern for a woman's welfare Monday afternoon.
They said the 25-year-old woman was pronounced dead by emergency officers.
See more pics....