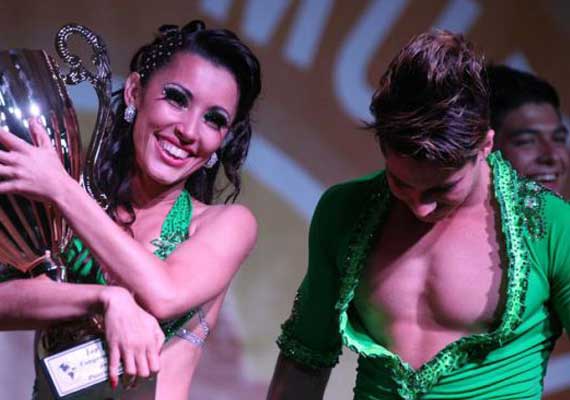 San Juan, July 29: Brazilian dance couple Rafael Barros and his wife, Carine Morais, won - for third consecutive year - the World Salsa Open, which is part of the Puerto Rico Salsa Congress, organizers said here.
Second and third place at this year's competition, which was held at the San Juan Hotel, were taken by Karen Forcano and Ricardo Vega of Argentina and Adrian Rodriguez and Anita Santos Rubin of Spain, respectively.
Barros, after the win, thanked God, his family and those present "for the energy" they transmitted to him and his partner, and philosophized about achieving the dreams that a person sets for himself.
"I have a phrase, which is a thing I have with Carine, and it's that a dream if it's dreamed alone is just a dream, but a dream that is dreamed together is a reality, and that is what we have and so we always achieve what we want. Thanks, Puerto Rico, I love being here," Barros said.