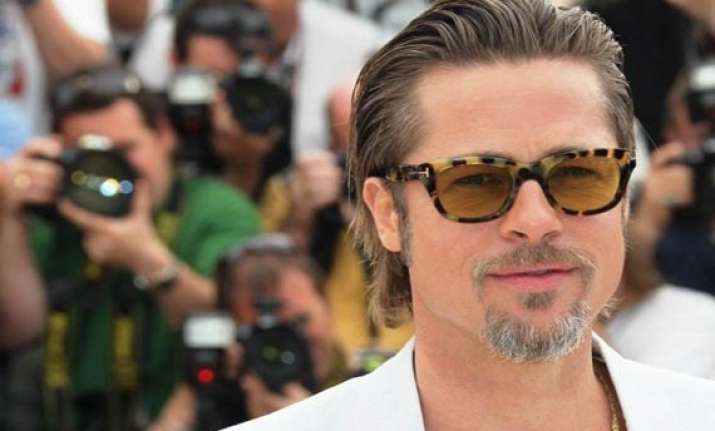 Moscow, June 22: US actor Brad Pitt exuded warmth and friendliness as he inaugurated the 35th Moscow International Film Festival with his movie "World War Z", the story of an invasion by zombies.
Pitt, who appeared on the red carpet Thursday dressed in black from head to toe, his patience unfazed by the crowds of admirers, mostly girls, awaiting him at the entrance to the Rossia Theater.
The actor spoke awhile with reporters and did not hesitate to ask him about how his partner Angelina Jolie was doing after her recent preventive double mastectomy to ward off breast cancer.
Pitt also spent a considerable time signing autographs and being photographed with numerous teenagers, who were at the point of paralyzing Pushkin Square in the heart of Moscow.
The Hollywood star, with his long hair, incipient beard and sunglasses, was accompanied by "World War Z" director Marc Forster.
The movie is about a world war between humans and zombies.
Pitt plays a UN official who faces a dilemma - whether to save the world or his own family.
The film festival, one of the oldest in the world whose first edition was in 1935, has been held annually since 1995 and this year will screen 364 movies, including 126 short subjects, to be divided into about 30 programs.