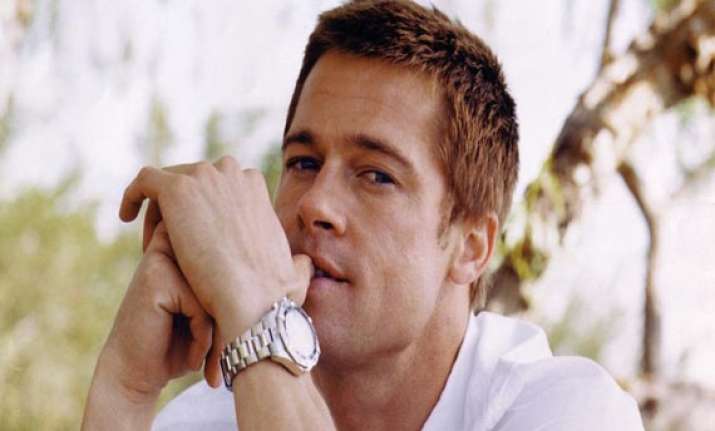 Los Angeles, May 25: Hollywood star Brad Pitt follows his former fiancee Gwyneth Paltrow's father advice on remaining grounded.
Pitt was romantically involved with Paltrow in the mid-1990s, and the couple was briefly engaged before splitting in 1997. And that's when he learnt some life lessons from her father, late director Bruce Paltrow.
Despite 15 years, a marriage to Jennifer Aniston, and raising six kids with his current fiancee Angelina Jolie, Pitt admits Bruce Paltrow's tip to refer to himself as "self-employed" rather than "an actor" has kept him grounded, reports contactmusic.com.
"I learned that from Bruce Paltrow. I always liked it. It's a humble way to describe what we do. (If a stranger asks what I do) well, I'd be very Midwest about it, very Missouri. I'd say, 'This and that.' I'd say, 'I'm a dad, just like you.'," Pitt told Esquire magazine.