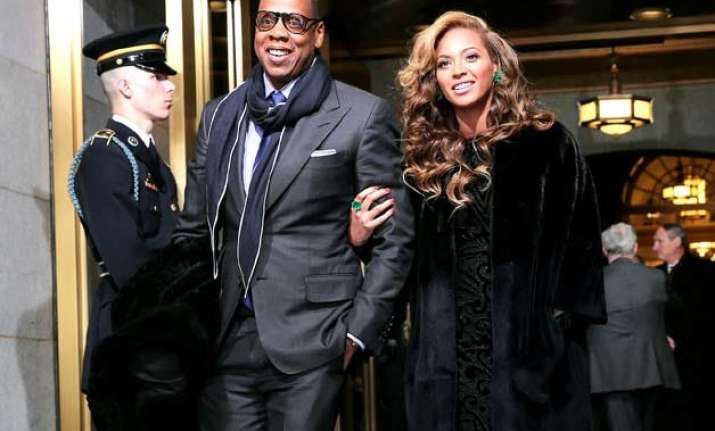 Los Angeles: Singer Beyonce and husband Jay Z are renting a home here for $150,000 a month.
The couple, who have a three-year-old daughter Blue Ivy, were unable to find a property to buy that is suitable for their needs, so they have agreed on a 12-month deal to return to the Holmby Hills mansion they were based in last summer.
The duo dealt directly with the owners of the seven-bedroom, nine-bathroom 16,000 sq ft property and were able to negotiate a discount from $200,000 to $150,000 a month, based on them signing a longer lease, reports tmz.com.
It was recently claimed the couple's friend Gwyneth Paltrow was instrumental in their decision to relocate from New York City to California as the "Iron Man 3" star advised it would be a better place to raise a family.
A source said: "Beyonce and Jay Z are making LA their permanent home based a lot on the advice of their friends. The friend that really influenced them to move was Gwyneth Paltrow."
The insider added: "Gwyneth was telling Jay and Bey about the quality of life for her kids in LA and really swayed Beyoncé and Jay to make the move. It's all for Blue Ivy."