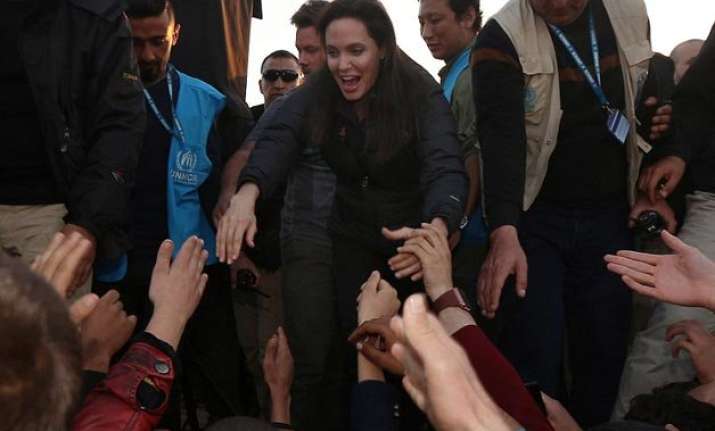 Los Angeles: Actress-director Angelina Jolie, who is also the UN refugee agency's special envoy, met survivors of ISIS attacks in northern Iraq.
The 39-year-old visited a refugee camp in northern Iraq Sunday as she is on an official two-day United Nations trip to the autonomous Kurdistan region of the country, reports eonline.com.
On Sunday, she travelled to the Khanke camp, which was set up in December 2014 and hosts displaced Iraqis who fled after surviving kidnappings and other attacks by jihadists from the Islamic State group, also known as ISIS or ISIL.
"Children whose parents were murdered and are now here unaccompanied -- a 19-year-old working and being the sole provider for his seven siblings," Jolie said, according to the United Nations.
"I have met mothers whose children have been kidnapped by ISIL. As a parent, I couldn't imagine a greater horror. They are overwhelmed by thoughts of what is happening to their children," the "Maleficent" actress added.
The actress expressed despair over the sufferings and said: "Too many innocent people are paying the price of the conflict in Syria and spread of extremism".
Jolie, who is married to actor Brad Pitt, also expressed her deepest sympathy to the family of Haruna Yukawa, a Japanese hostage reportedly murdered in Syria Saturday, and to the families of victims of these extreme acts.