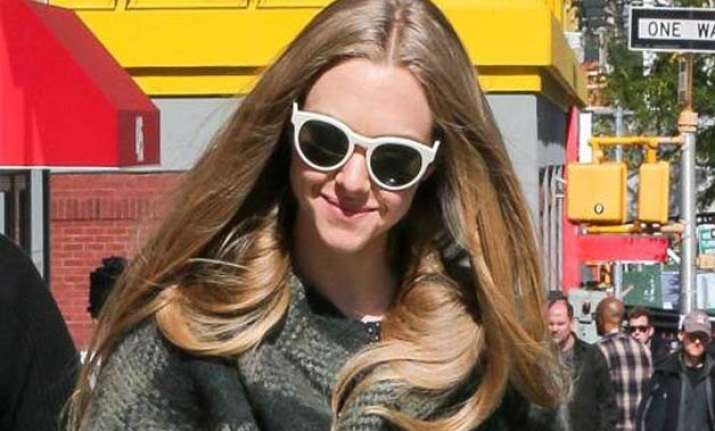 Los Angeles: Actress Amanda Seyfried and her beau Justin Long have been gifted matching T-shirts featuring her dog, by Givenchy designer Riccardo Tisci.

Seyfried's pooch is called Finn.

"Finn is like a person! Riccardo even made me a T-shirt with him on. It's really funny. He made one for Justin too," Look magazine quoted Seyfried as saying, reports femalefirst.co.uk.

The 29-year-old always tries to take good care of her skin because she spends so much time outdoors with Finn.

"In the day, I wear nothing on my face apart from sunscreen. I'm constantly applying it because I am outside and take my dog to the park every day so I get a lot of sun, she said.