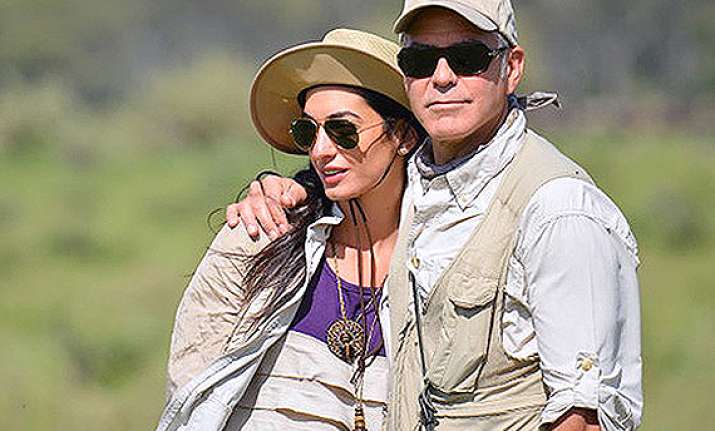 Los Angeles: Actor-director George Clooney apparantly won't have children with lawyer and fiancee Amal Alamuddin.
According to sources, the couple, who recently announced their engagement, is not planning to start a family, reports showbizspy.com.
"Before he popped the question, George made Amal agree not to have any kids. She and George want to continue to travel and work, and they both believe that would be impossible with a child in tow," said a source.
Meanwhile Clooney has planned to spend most of his time in London so that he can be with Alamuddin.
"He will spend more time in London to be with Amal. The wedding will take place within a year. Her family's pretty old-fashioned, so they won't be able to wait for long," added the source.
The source comtinued: "George sees the marriage lasting."