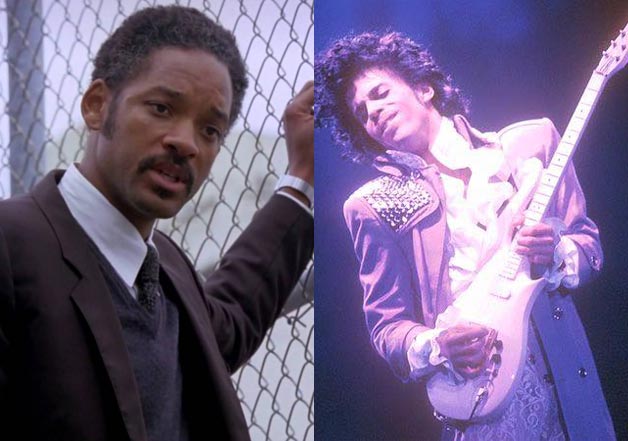 Los Angeles: Actor Will Smith has revealed that he spoke to Prince, who passed away on Thursday, one day before the legendary singer's death.
The "Concussion" star posted a heartfelt message on Facebook in which he revealed that he actually had a conversation with the "Purple rain" hitmaker one day before he was found dead, reports aceshowbiz.com.
"I am stunned and heartbroken. I just spoke with him last night," Will wrote on his Facebook page on late Thursday night.
"Today, (my wife) Jada and I mourn with all of you the loss of a beautiful poet, a true inspiration, and one of the most magnificent artists to ever grace this earth," he added.
Will also uploaded a photograph of the "Little red corvette" singer playing a guitar.
Will's wife Jada Pinkett Smith also mourned the death of Prince on Facebook.
"Prince was one of the first artists to put me on game in regard to the industry. He was not only a genius artist, he was kind, funny, beautifully eccentric, curious, imaginative, magical, spiritual, rebellious and extremely intelligent," she wrote.
The legendary pop star was 57 years old when he was found unresponsive in the elevator of his studio in Minnesota. The cause of his death is still under investigation.