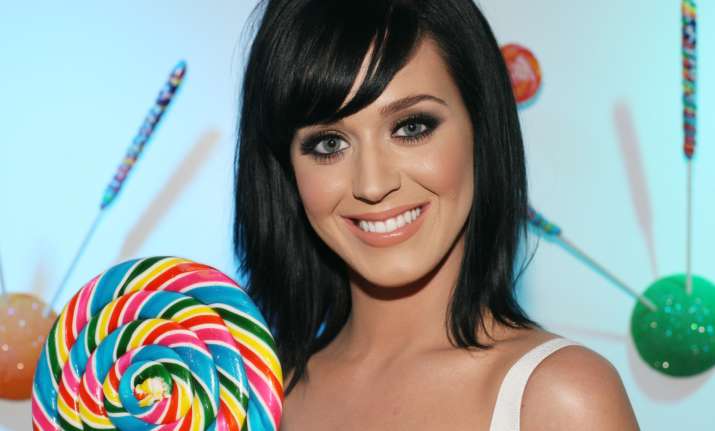 Katy Perry who recently stopped her London concert to pay tribute to victims of the Manchester terror attack, is all set to host MTV's Video Music Awards. Perry gathered the attention of her audience by telling the 200-person capacity Water Rats venue how hard this week had been. The singer announced the news of her turning host for the mega event on her Twitter account. 
"Introducing your Moon Woman. Brace for impact," Perry captioned a short promo video that finds the singer floating through space, on Thursday, reports billboard.com.
Perry is up for five of the award show's signature 'Moon Men' herself, including Best Pop Video for "Chained to the Rhythm".
In addition to her new role as host of the event on August 27, the "Swish swish" singer is also set to perform live on stage. 
"I've been training with MTV in zero gravity, eating astronaut ice cream, and I'm on a group text with Buzz Aldrin and Neil deGrasse Tyson. Come August 27th, I'll be ready to be your 'Moon woman'! Brace for impact, kids," Perry added in a press release.
The announcement comes ahead of Perry's world tour for her recent album "Witness", which debuted at No. 1 on the Billboard 200 charts. 
This time, Kendrick Lamar, who with eight nominations is the top VMA contender is competing with Bruno Mars, the Weeknd, Alessia Cara and DJ Khaled for the award show's prestigious top honour. MTV Video Music Awards will be aired in India on August 28 on Vh
(With IANS Inputs)
For more entertainment updates, follow our Facebook page