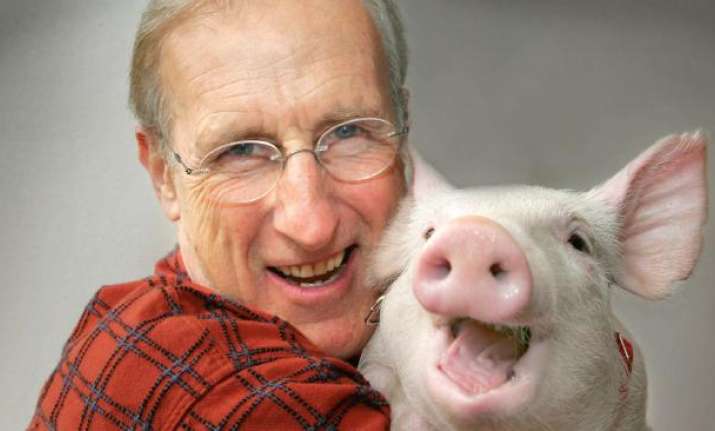 Babe actor James Cromwell, also an activist, has been sentenced to a week in a New York jail in lieu of a fine for obstructing traffic during a 2015 sit-in against construction of a natural gas-fired power plant in New York state. He was arrested in Wawayanda New York on December 18, 2015, with five others who dubbed themselves the "Wawayanda Six", according to the Times Herald-Record of Middletown, New York.
After being found guilty of disorderly conduct earlier this year and each being fined $250 plus a $125 surcharge, half the members of the group paid up before the Thursday deadline while the other three - including Cromwell - refused, the Times Herald-Record reported.
On Thursday, the three who didn't pay got seven days in jail, though their attorney requested time to appeal, and the judge suspended the sentences until July 15, the paper said, reports latimes.com. 
The 77-year-old actor made up his mind a while ago not to pay, telling the paper on June 7: "I will not pay this fine. I will go to jail, and I will appeal." The six were part of a larger group protesting the CPV power plant, which they believe will be harmful to the environment; CPV disagrees with those assertions. Construction has proceeded, and the plant is scheduled to go online in February 2018.