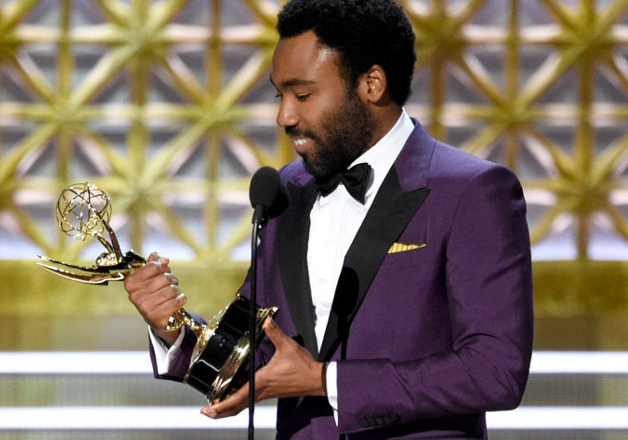 The 2017 Emmy Awards was organised on Sunday night and many popular TV's biggest shows was being honoured at th show. Popular TV shows Big Little Lies and Saturday Night Live was awarded with the prestigious award. While fans favourite, Game Of Thrones, which won as many as 12 awards at the 2015 Emmys, missed this time due to some technicality. 
Here's the list of Emmy Award winners:
List of winners of the annual Emmy Awards, announced Sunday by the Academy of Television Arts & Sciences.
Drama Series: "The Handmaid's Tale."
Directing, Drama: Reed Morano, "The Handmaid's Tale."
Actor, Drama Series: Sterling K. Brown, "This is Us."
Actress, Drama Series: Elisabeth Moss, "The Handmaid's Tale."
Supporting Actor, Drama Series: John Lithgow, "The Crown."
Supporting Actress, Drama Series: Ann Dowd, "The Handmaid's Tale."
Comedy Series: "Veep."
Directing, Comedy: Donald Glover, "Atlanta."
Actor, Comedy Series: Donald Glover, "Atlanta."
Actress, Comedy Series: Julia Louis-Dreyfus, "Veep."
Supporting Actor, Comedy Series: Alec Baldwin, "Saturday Night Live."
Supporting Actress, Comedy Series: Kate McKinnon, "Saturday Night Live."
Variety Talk Series: "Last Week Tonight with John Oliver."
Variety, Writing Series: "Last Week Tonight with John Oliver."
Variety Sketch Series: "Saturday Night Live."
Writing, Drama: Bruce Miller, "The Handmaid's Tale."
Limited Series: "Big Little Lies."
Directing, Limited Movie or Special: Jean-Marc Vallee, "Big Little Lies."
Actor, Limited Series or Movie: Riz Ahmed, "The Night Of."
Actress, Limited Series or Movie: Nicole Kidman, "Big Little Lies."
Supporting Actor, Limited Series or Movie: Alexander Skarsgard, "Big Little Lies."
Supporting Actress, Limited Series or Movie: Laura Dern, "Big Little Lies."
Writing, Limited Series, Movie or Special: Charlie Brooker, "Black Mirror: San Junipero."
Directing, Variety: Don Roy King, "Saturday Night Live."
Writing, Comedy: Aziz Ansari and Lena Waithe, "Master of None."
Reality Competition Program: "The Voice."
Television Movie: "Black Mirror."
(With AP Inputs)