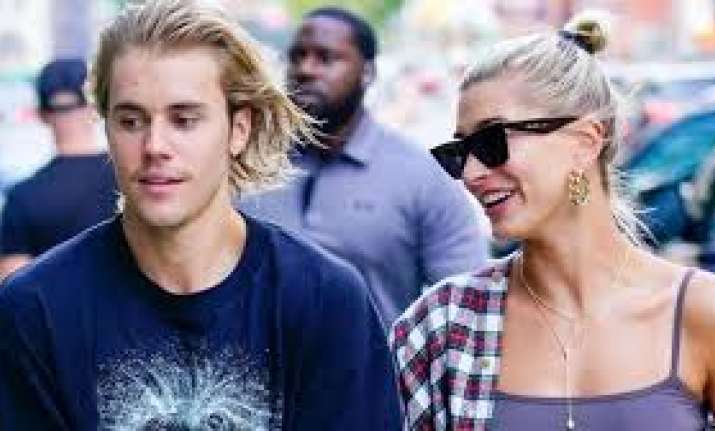 Popular singer Justin Bieber and Hailey Baldwin are already married, latest reports suggest. The newlyweds, who reportedly wed at a New York City courthouse on September 13, stopped by the Stratford Perth Museum in Ontario, Canada, on Sunday, September 30, to see a new exhibit dedicated to his career.
The museum commemorated the special visit on its Instagram page — and revealed in the comments section that "Justin very graciously introduced Hailey as his wife."
Baldwin, 21, signed a blackboard at the exhibit with a sweet message for Bieber, 24. "I [heart] you forever – Hailey B.," she wrote, according to the museum's Instagram post, which was captioned, "We were so pleased to have such a warm and special guest visit the museum yesterday (along with her very special husband)."
The pop star previously visited the exhibit, which showcases memorabilia from his early years in Canada, with his Stratford-based grandparents earlier this year.
Bieber and the model dated from 2015 to 2016 before rekindling in June. They got engaged in July while vacationing in the Bahamas. The pair took their whirlwind romance to the next level when they visited the courthouse in September to obtain their marriage license.
Bieber wrote on Instagram, "My heart is COMPLETELY and FULLY YOURS and I will ALWAYS put you first! You are the love of my life Hailey Baldwin and I wouldn't want to spend it with anybody else. You make me so much better and we compliment each other so well!! Can't wait for the best season of life yet!"