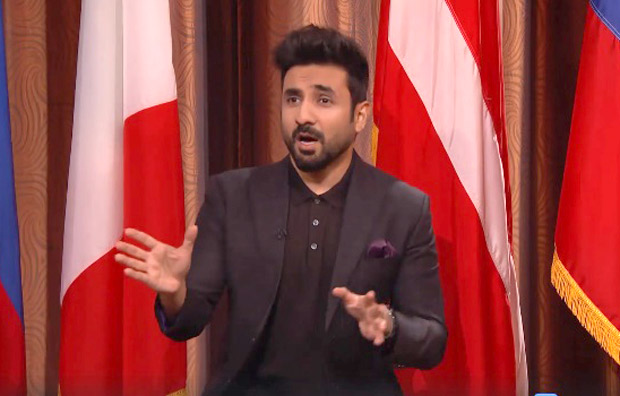 Bollywood actor and stand-up comedian Vir Das is basking in success of his show on Netflix. He is the first Indian to have his own special 'Abroad Understanding' on Netflix. The comedian made an appearance on late-night American TV show Conan hosted by veteran American host and comedian Conan O'Brein and made eveyone burst into laughter.
Earlier this year, Vir was invited to the show and because of his growing popularity, he was called again. Vir was there to explain America about problems the rest of the world is facing. He also took a dig at Donald Trump and Britishers. In one of the segments, Vir stated a fact about Africa and received strong reaction. He said, ''Black people may or may not be attending the Oscars but they will be manufacturing them. Besides talking about natural resources, Vir also explained how everything in Canada is perfect.
Vir was recently seen in the film 31st October which was based on the aftermath of Indira Gandhi's assassination. He played the character of a Sikh. Watch the video here.  At the time of writing, the video has garnered 330K views and 8.1K likes.