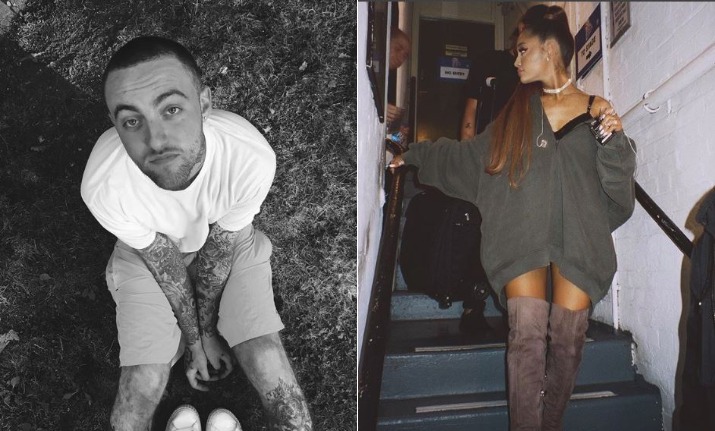 Ariana Grande's former boyfriend and rapper Mac Miller passed away earlier this month due to possible overdose. Ever since then, the American singer is coping with the sudden demise of her ex-boyfriend, whom she adores. Breaking her silence of Miller's death, she shared a heartbreaking tribute on her Instagram. She shared a candid video of the rapper, which she probably took secretly during of their dates. In the video, Mac Miller can be seen blushing and hiding his face.
Posting a video of Miller, The 25-year-old wrote, "I adored you from the day I met you when I was nineteen and I always will. I can't believe you aren't here anymore. I really can't wrap my head around it."
"We talked about this. so many times. I'm so mad, i'm so sad I don't know what to do. you were my dearest friend. for so long. above anything else," the 'No tears left to cry' singer added.
Concluding the post she wrote, "i'm so sorry i couldn't fix or take your pain away. i really wanted to. the kindest, sweetest soul with demons he never deserved. i hope you're okay now. rest."
Grande first paid tribute to the 'Donald Trump' rapper on September 8, by posting a black-and-white photo of Miller, without any caption. Ariana and Miller dated for two-and-a-half years before ending their relationship in the spring of 2018.
Till now, the exact cause of his death hasn't been determined since the toxicology tests are underway. However, during the police investigation, he was declared dead due to a possible drug overdose as the investigators found a tiny amount of white powder in his California residence.
On Wednesday, his mortal remains were brought to his hometown, Pittsburgh, for his funeral.  
(With ANI Inputs)