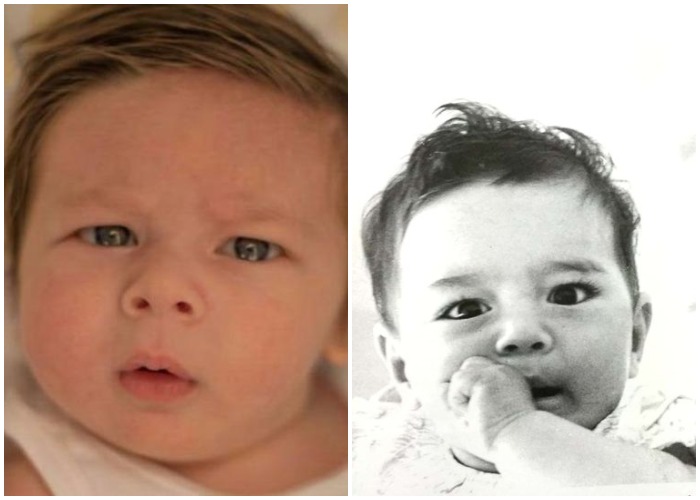 Taimur Ali Khan is certainly one of the most talked about star kids in the industry. When his first picture was out, it had the whole internet wondering who he resembles. Talking about his son's looks, Saif Ali Khan once told media that Taimur Ali Khan is a Mangolian version of his mom Kareena Kapoor Khan. But looking at Soha Ali Khan's childhood picture, we don't wonder where he got his looks from.
If you look at Soha Ali Khan's childhood pictures, you will notice a striking resemblance to baby Taimur Ali Khan. This picture was the very first photo of Soha clicked in 1978. She shared this picture in her recently-released book The Perils Of Being Moderately Famous. She also gave anecdotes on her unusual name, which means a star in Arabic.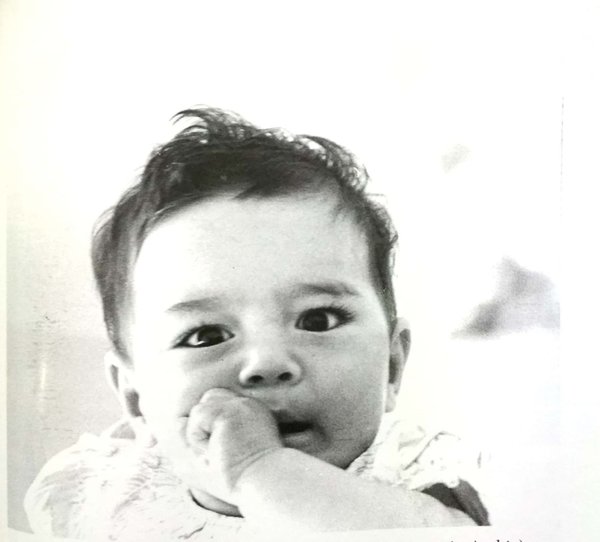 Father Saif Ali Khan believes that Taimur has a bit of Rabindranath Tagore, Mansoor Ali Khan Pataudi and Raj Kapoor in him. But the fans are proposing that Taimur has a bit of Aunt Soha Ali Khan, too.
In fact, Soha Ali Khan's newborn daughter Inaaya Naumi Kemmu resembles strikingly to cousin Taimur. In the first picture of Inaaya that broke the internet, she was looking exactly like Taimur. This is so because Inaaya resembles her mom Soha, who also passed her looks to nephew Taimur.
Here's what Saif Ali Khan said talking about Taimur's looks. He said, "Some days he looks like her, some days he looks like me. He looks like a Chinese version of her. Let's say Mongol."
Last month, Taimur turned one. On this occasion, his entire family including Kareena Kapoor Khan, Saif Ali Khan, Karisma Kapoor, Karan Kapoor flew to Pataudi Palace in Haryana to celebrate the day. Aunt Karisma Kapoor shared the pictures of the celebrations on her Instagram account.