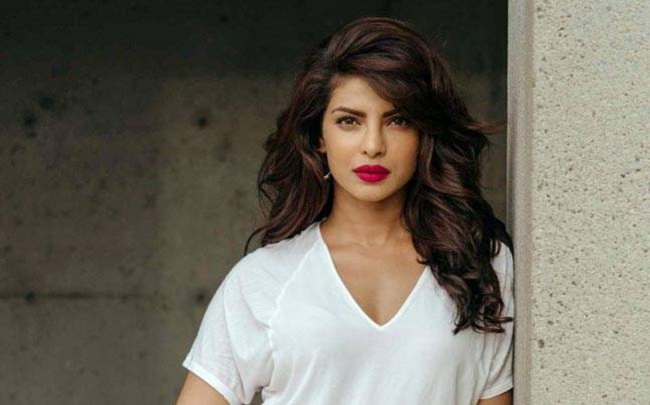 There's no doubt that Priyanka Chopra gets into the skin of character she's playing on screen. Remember when she played Jhilmil in Anurag Basu's Barfi? One couldn't find Priyanka Chopra in that autistic girl. The gorgeous actress goes to any extent when it comes to perfecting her role. Recently Priyanka Chopra posted the picture of her chopped mane on Instagram. This left everything wondering why the actress chopped her beautiful locks off. We are used to see the global star posting selfies. But this recent post took her fans by surprise.
PeeCee, who is currently busy shooting for her TV show 'Quantico' in the United States, shared a picture on her Instagram page, which has made everyone curious to know about her new look.
In the snap, the 'Bajirao Mastani' star has shown her strands of hair lying on the floor which indicates that she has chopped her long locks. She captioned the image, "Bye bye long hair. What's the Alex Parrish look for season 3. You'll find out soon!!"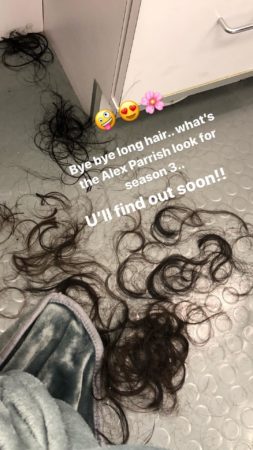 For the first two seasons, Priyanka kept her look pretty much the same. Besides 'Quantico', the Bollywood diva will be starring in two Hollywood projects, 'A Kid Like Jake' which stars Jim Parsons and Octavia Spencer and 'Isn't It Romantic?' which stars Rebel Wilson, Adam Devine and Liam Hemsworth.
Speaking about if she misses working in India, she said, "The only thing that I think I get an advantage in America vis-à-vis India is...for example, A Kid Like Jake. The movie that I'm doing...the lead cast is Claire Danes and Jim Parsons. But, it's such an incredible story. It's based on a play, it's a first time director. It's about a 4-year-old child who has a gender crisis and the parents don't know how to deal with it. He wants to be Rapunzel instead of Spider-Man. How the school reacts and I'm the neighbour whose son doesn't have gender issues and they are friends. You have people like Octavia Spencer. You have such incredible actors who have come together just to do 4 or 6 scenes. That's the only thing that I miss in India.'
Well, PeeCee, we don't know how much you miss your homeland. But your fans in India are certainly missing seeing you in Bollywood.
(With ANI Inputs)