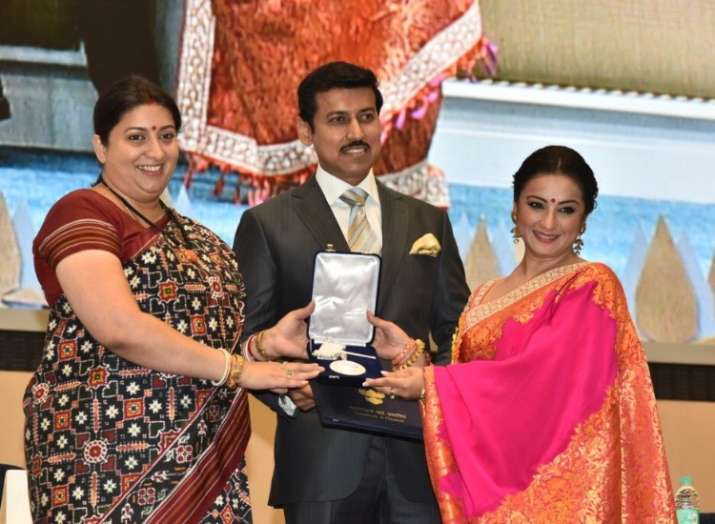 This is a month of celebration for critically acclaimed actress Divya Dutta. After her well-deserving win at the 65th National film awards, the actress is excited about her debut at the Cannes Film Festival later this month. The actress will take her film 'Manto' to the festival. 
"Manto", directed by Nandita Das, is a biopic on Urdu writer Saadat Hasan Manto. It has been selected for the Un Certain Regard competition section of the 2018 Cannes Film Festival.
"I am leaving on May 10 for Cannes. This is my first time there. There are lots of 'firsts' this year. It's my first official entry to Cannes and it's the best way to be there and walk the red carpet with my team. 
"You know just to enjoy something that you have heard so much about from friends. Everyone is being sweet enough to just guide me...be it Nandita Das or Richa," Divya told IANS.
Along with films, fashion also matters at the film gala. 
"There will be red carpet, screenings and a lot of events. So, I will mix up Indo-western, Indian and western clothes. There are so many different events so you can afford to wear all this. I am just finalizing everything," said Divya, who started her journey as an actress in mid-1990s.
She looked radiant in a pink sari at the National Film Awards, which took place here on Thursday.
My sweethearts @raahuldutta n jyotica wt me!!! pic.twitter.com/p7wKlKkN8m

— Divya Dutta (@divyadutta25) May 3, 2018
Talking about the sari created by ace designer Neeta Lulla, she said: "I really like her work and I have worn a lot of her (creations). She is really good at Indian wear. I love her saris and stuff. And it's ideal to wear it (Indian wear)."
She said there is no "rule as such" to dress up in ethnic wear at the awards ceremony where film talents from across the country are recognized by the government.
"But you would like to wear Indian. When you come for 'the' National Awards, there is a major sense of 'Indianness'...I feel. I would like to look my best in Indian wear," said the artiste, who was honored with the Best Supporting Actress award.
What more is there?
"There are about eight films in store this year. I am doing something for Netflix as well. I will be taking up an English film also," said the "Veer-Zaara" actress.
"Fanne Khan", "Nasik", "Music Teacher" and "Abhi Toh Party Shuru Hui Hai" are some of her upcoming projects.
(With IANS inputs