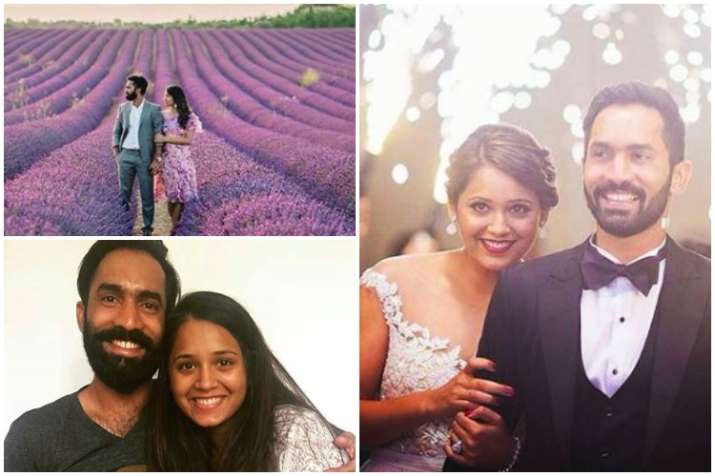 Cricketer Dinesh Karthik's gave the perfect end to India-Bangladesh match when he hit a last-ball six. He overshadowed all the other players including Rohit Sharma who scored his 14th half century. The amazing cricketer is also an adorable husband. His Instagram pics are a proof that he is head over heels in love with his wife Dipika Karthik. The lady is the nation's top-ranked squash player. Both the stars tied the knot in 2015.
Their Instagram pics indicate that they are head over heels in love. From expressing his love for the lady to spending quality time with her, Dinesh is a loving husband.
Dinesh and Dipika had a grand wedding celebration. Both of them did marriage in Syrian Christian and Telugu Naidu styles.
The stars first became friends and then love blossomed between them. After India won the Champions Trophy, Dinesh went on his knees to propose his lady love in London. Both of them made their relationship official by announcing their engagement on November 15, 2013. From their wedding to pre-wedding shoots, the pics look straight out of a fairy tale.