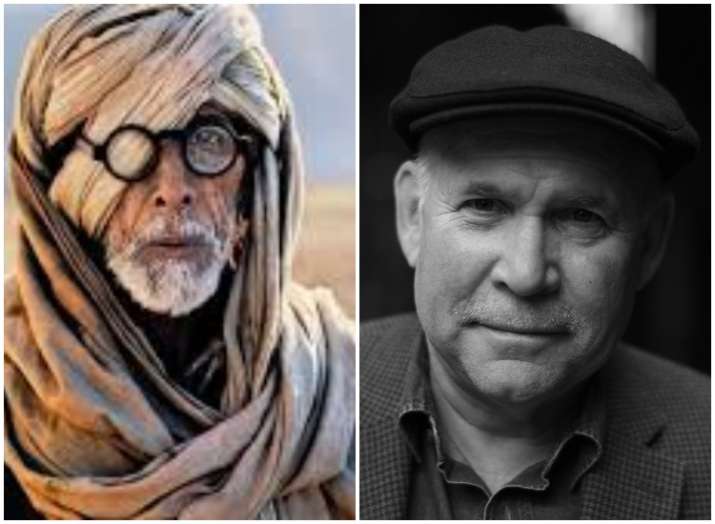 Fans were blown away when the 'first look' of Amitabh Bachchan from Thugs of Hindostan went viral few days back. Everyone was marvelling about the incredible transformation and how the megastar looked unrecognisable, but here's the thing. The picture wasn't that of Amitabh Bachchan. The viral picture is actually a picture of a 68-year-old Afghan refugee named Shabuz taken by award-winning photographer Steve McCurry.
The photograph was shot in January 2017 and was posted on Steve McCurr's Instagram page. "I made this portrait of Shabuz, age 68, an Afghan refugee in Pakistan. Many Afghans use only one name," the caption reads.
Steve is a renowned American photographer who has worked in photojournalism and editorial. He is best known for his 1984 photograph "Afghan Girl", which originally appeared in National Geographic magazine.
Enjoying a mammoth 2.3 million followers on Instagram, the celebrated photographer loves to flaunt his creative piece of art on the social media. "Steve's body of work spans conflicts, ancient traditions, and culture, yet always retains the human element", says his bio.
Coming back to Thugs of Hindostan, the film will hit screens on November 7.  Besides Amitabh Bachchan, the movie also stars Aamir Khan, Katrina Kaif and Fatima Sana Sheikh.
The film is expected to clash with Rajinikanth's 2.0, but Aamir isn't too hassled by the possibility.
Thugs of Hindostan is the second collaboration between Aamir Khan, Katrina Kaif, and Vijay Krishna Acharya after Dhoom 3. This also happens to be second outing of Fatima Sana Shaikh and Aamir post their blockbuster film Dangal.