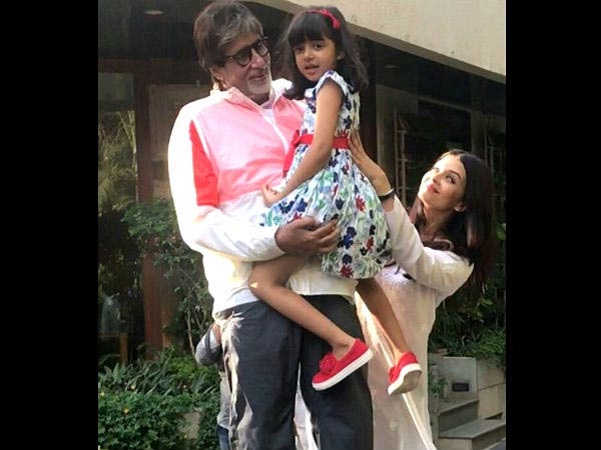 Aishwarya Rai andAbhishek Bachchan's baby girl Aaradhya has turned 6 today. It is a super special day for the Bachchans, as the youngest member of the family gets a year older. As per the sources, Aishwarya Rai has held a low-key birthday bash at the old Bachchan Bungalow, Prateeksha, where all the celebrities with their kids are invited. We'll be sharing the details and photographs of the eve soon. But for now, let's have a look what grandfather Amitabh Bachchan wrote for baby Aaradhya in his blog.
Megastar Amitabh Bachchan, who is fairly active on social media, took no time to pour his heart out on Aaradhya's birthday. He wrote a heartfelt post on the occasion. Here's how it goes.
"The eve of the birth of the little one .. the blessing of her in our home and in our presence .. and to be in celebration for her 6th ..

When she shall tell us how much she has grown .. its actually 6 years but its 60 for most of us .. !!! hahahaa .. !!

Her presence makes the happiness in our home and in the environ she presents herself in .. as ever .. bright and sprightly and one of maturity beyond ..

And the love of them that gave her to us ..

And for the Ef that have so generously designed her greetings for the social .. my personal gratitude and appreciation ..

अनेक अनेक धन्यवाद  !!"                                   
Amitabh Bachchan also shared some photographs of Aaradhya along with her mommy Aishwarya and dad Abhishek. In one of the pictures, she's seen holding the portrait of her younger self.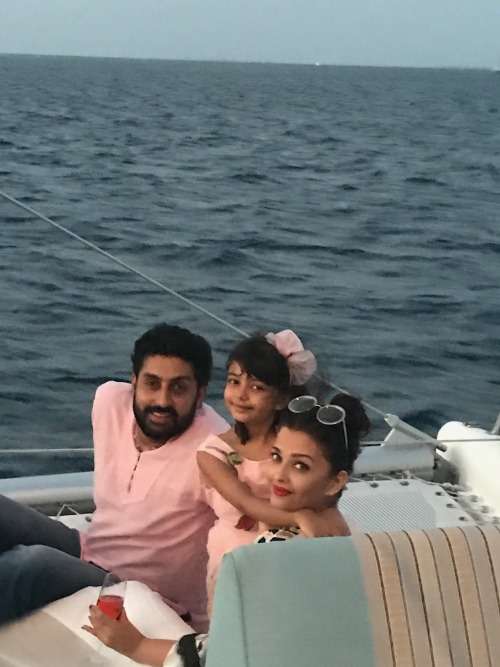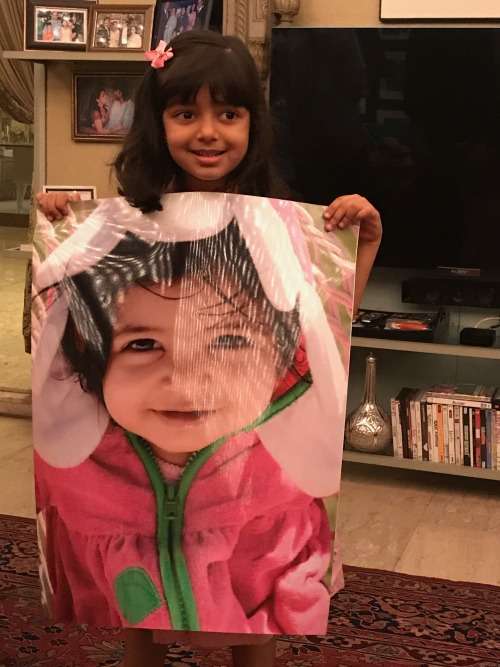 Aishwarya Rai married Abhishek Bachchan in 2007. In 2011, they welcomed their first child Aaradhya on November 16. Ever since her birth, she has been making headlines for her adorable appearances.
Aishwarya became a full-time mother taking a sabbatical from her acting career.
Talking about her upbringing in one interview, she said, "Aaradhya has had a very normal upbringing till now. It's not like we sit her down and show her our films. I can't say she is blissfully unaware, she is aware of what we do. She obviously sees our posters all over the city. She is aware of who we are."