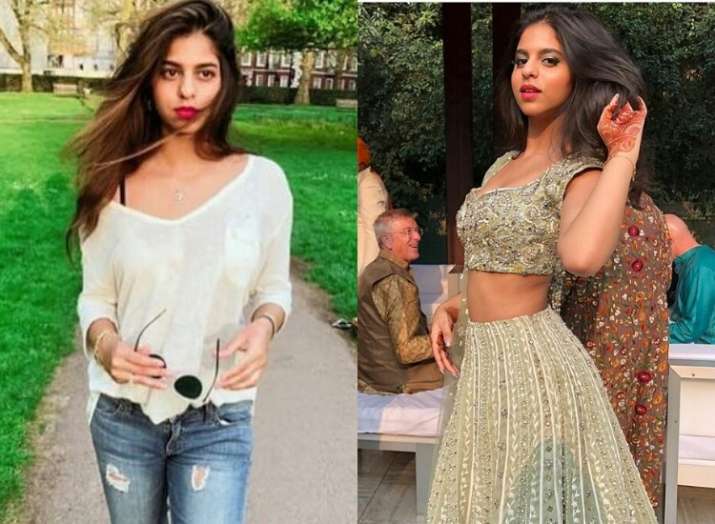 Bollywood superstar
Shah Rukh Khan
's little Princess Suhana is not little anymore as the gorgeous lady has turned 18 today. Mother Gauri Khan hinted at a grand birthday party for her darling daughter with a post stating "Gearing up for the birthday bash", and it won't be wrong to say that Suhana must have been showered with love and wishes from the huge fan base she has. Even before entering the world the stardom, Miss Khan has marked a space for herself in the industry. With being her voguish best at all times to cheering up her father's team at
IPL
, there is nothing that doesn't impress us about her.
While she is quite a public figure now, here are 5 facts about Suhana Khan that we bet you didn't know.
1. She is Big into Sports
Suhana Khan is very interested in sports. She loves playing football in school and has won a number of tournaments for her school. She is also the captain of the Under-14 team. Suhana's love for sports is also visible from her presence at every KKR match at IPL with her father.
2. Won Award for Writing
SRK's little girl is inclined towards writing. Suhana has a flair for writing which has won her an award at Katha national story writing competition.
3. Huge Zayn Malik Fan
This is no secret that Suhana Khan is a big Zayn Malik fan.
4. Schooling from Mumbai
While Suhana is now completing her studies from London, she has done her school from Mumbai. She was a student at Dhirubhai Ambani International School.
5. Acting as a Career
Born with loads of talents, Suhana wants to walk into her father's footsteps and take up acting as a career. She has full support from her parents. After completing her studies, Suhana will make her big Bollywood debut.
We wish a very Happy Birthday to this upcoming star!