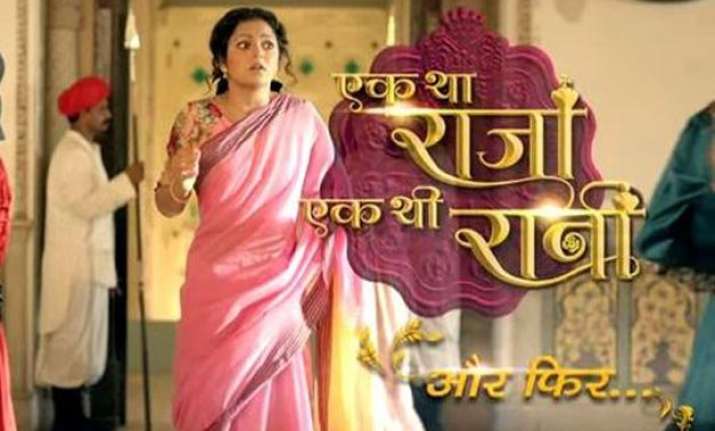 Gurgaon: Re-capturing the lifestyle, hopes and aspirations of people in the pre-independence era, particularly the Indian royalty of 1940s, Zee TV's period drama "Ek Tha Raja Ek Thi Rani" was launched here on Monday.

The weekday show, which will start on July 27, will feature a classic saga of love between a king and a common girl, played by Siddhant Karnik and Drashti Dhami. Focusing on the majestic lifestyle of rulers of the princely states, the show will explore the dynamics of all that transpired behind the four walls of their palaces.

"'Ek Tha Raja…' is about a 21-year-old girl, Gayatri, who belongs to a small family but later gets married to a maharaja (Siddhant) and witnesses a sudden change in her life after she enters a royal family," Drashti, who will be seen sporting two plaits and cotton sarees in the show, told IANS.

To showcase a realistic view of the 1940s, the makers have shot the show across various locations in Rajasthan as well as setting up an expensive set on the outskirts of Mumbai.

Talking about his role of Rana Indravardhan Singh Deo, Siddhant said: "Ranaji was an ideal prince, who after going through an intense past has become a tense person. However, he is still capable of being a prince and knows his sense of responsibility towards all."

Asked what preparation he did for his role, he said: "Kings of that time had to project themselves in a certain way because of the formalities they lived in. So I had to learn some action sequences, horse riding, and diction."

Siddhant and Drashti were joined by actors Anita Raj, Darshan Zariwala, and Akshay Anand at the launch. To give a promising start to the event, Drashti and Siddhant performed a dance drama sequence based upon the theme of the show. The whole team was seen in their respective avatars donning period outfits, specially designed for them.

"The audience has shown a lot of respect for historical shows. We have tried to capture a beautiful love story in the show. 1940s was a time when India was coming towards independence and royalty was sort of loosing its splendour. So we have tried to do something unique with this show that viewers will love," Pradeep Hejmadi, business head, Zee TV, said at the launch.

The "big budget" show will also feature polo matches, imperial balls, vintage cars and expensive costumes and jewellery.