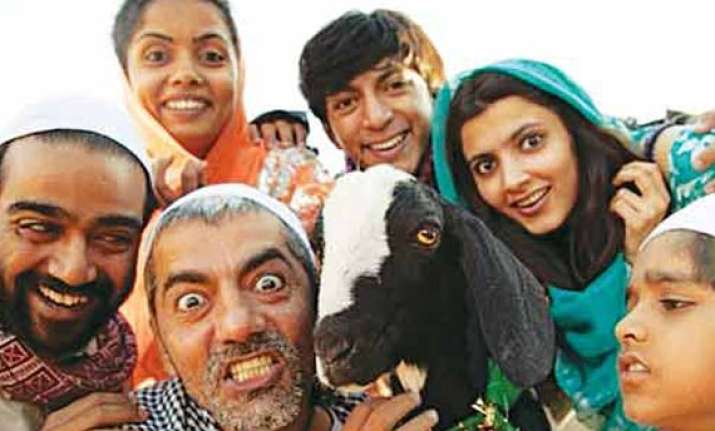 Mumbai: Janaki Vishwanathan's "Yeh Hai Bakrapur" is soon going to hit the theatres and the director says that the movie involved a lot of hard work, but it's worth it as people have already shown support to the film.
Produced by Ramesh Sriivatsava Aruunachalam, the film is slated to release May 9.
The film's romantic number "Pyaar mein bakra" was released here Monday and it received a positive response from the music lovers.
"'Yeh Hai Bakrapur' has been a labour of love, and the live response of the fans at the music launch just made all the hard work worth it. The movie has been getting widespread appreciation even before its release, and we can't wait for film buffs to finally watch it on-screen," Vishwanathan, known for her National Award winning film "Kutty" in Tamil, said in a statement.
Starring Anshuman Jha and Yoshika Verma, "Yeh Hai Bakrapur" is the story of Qureshi family and their pet goat Shahrukh, who acquires rock star status in his village and beyond.