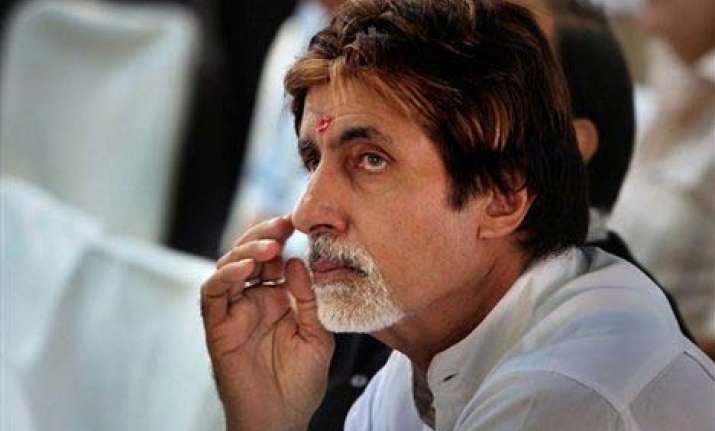 Bhopal, Feb 25 :  Bollywood megastar Amitabh Bachchan today said that he would like to become a journalist in his next life.
"It is not possible in this life, but in my next life I would like to become a journalist," said Bachchan, who is currently shooting for Prakash Jha's film, 'Aarakshan'(reservations) in Bhopal.
When asked what he thought of reservations per se, the 68-year-old actor said he simply mouths the lines provided by the director, and didn't have any personal opinion on the issue.
Praising Bhopal, which happens to be his 'sasural'(in-laws' place), he said that people here were very nice and cooperative.Director Jha said the film was an effort to show how reservations benefit the weaker sections of the society.  
Asked why he did not work in Jha's last film 'Rajneeti',Bachchan said that since he didn't know politics and had therefore left the field, he was not interested in it.
Actor
Saif Ali Khan
, who is also a part of 'Arakshan',said he too was not interested in politics and was not in a position to give any political opinion.
Jha said that it was good that both the son (Saif) and son-in-law (Amitabh) of Bhopal were playing leading roles in his film, which is being shot in Bhopal.
Asked why he chose to shoot the film in Bhopal, the director, "Things are easy and affordable here, people are cooperative and don't create problems."
On Kareena Kapoor, who too was in the city, Jha said he would like to work with her in some other film.Meanwhile, taking exception to reports about Kareena's
arrival in the city to meet him, Saif said he didn't like gossips about his family. PTI