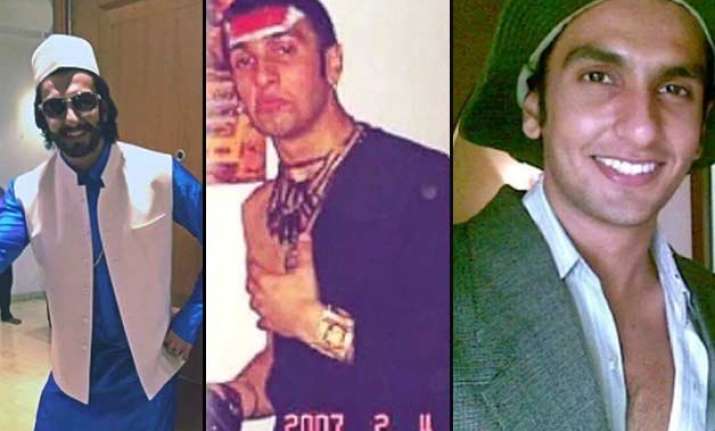 Ranveer Singh is known to be quirky with his crazy style and always tries something new with his looks. This time he went one step ahead and enacted famous roles of Bollywood actors and posted the pictures on his Instagram account.
In the pictures, Ranveer is dressed as Amrish Puri from 'Indiana Jones Temple of Doom', Anil Kapoor from 'Mr. India' and Govinda from 'Raja Babu.'  
The Bolywood actor, who is currently busy shooting for his upcoming film 'Bajirao Mastani', is considered one of the biggest Bollywood freaks who keeps entertaining his fans and thus stays connected with them.
Earlier, we'd seen Ranveer dressing up as Krrish for Hrithik Roshan's famous Bang Bang Dare.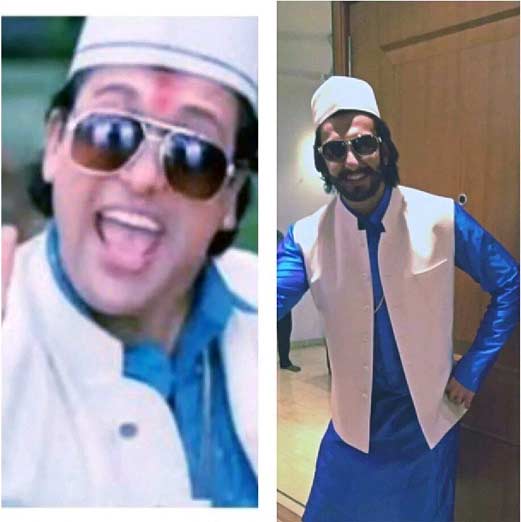 Ranveer captioned the picture in which he is dressed as Govinda "Me as ChiChi in Raja Babu !" He even tried to pose as Govinda in the picture.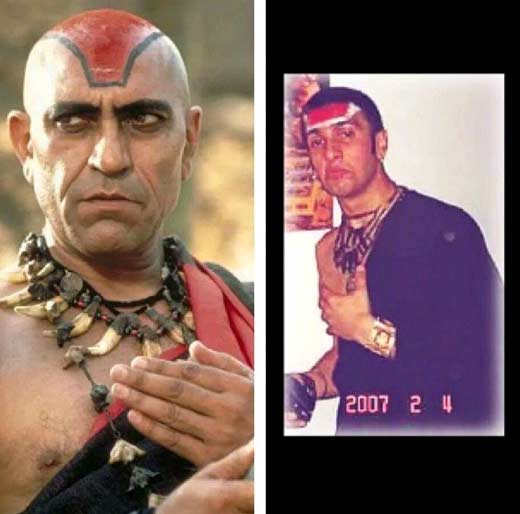 The picture which shows him dressed as Amrish puri of 'Indiana Jones Temple of Doom' dates back to the year 2007. His makeup, accessories and outfit are similar to Amrish Puri. He captioned the image, "Me as Amrish Puri in Indiana Jones Temple of Doom !"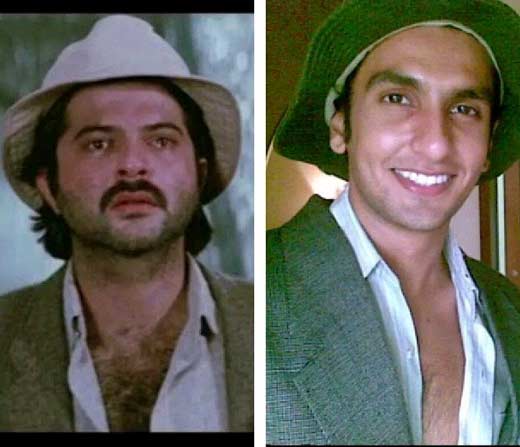 In the last picture, he can be seen dressed as Anil Kapoor of Mr. India. He dons the similar hat and even keeps the buttons of his shirt open like Anil. The caption read, "Me as AK in Mr India !"