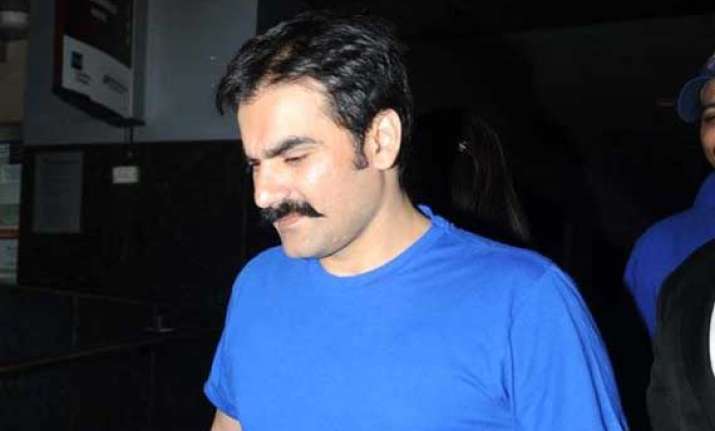 Mumbai, Dec 31: Actor-filmmaker Arbaaz Khan loves to watch cricket, especially when the teams in question are India and Pakistan. He feels that the teams must play often as bilateral relations improve.
On Sunday, Pakistan beat India by six wickets in the first One-Day International (ODI) between the two sides at the M.A. Chidambaram Stadium in Chennai.
"It was great to see India and Pakistan battle it out on the cricket field. It would be wonderful to see these two nations play cricket often," tweeted Arbaaz.
"Cricket being played between India and Pakistan is a clear indication of improved bilateral relations between the two countries. Hope we continue to be fine with all our neighbours and maintain peace and harmony. It's the only way to move forward," added the 45-year-old.
Arbaaz himself indulges in the sport as a member of Mumbai Heroes, one of the six teams of Celebrity Cricket League (CCL).
CCL is a non-professional men's cricket league in India. Its teams consist of film actors from six major regional film industries of Indian cinema.
-*-
Sandeepa feared 'bhai-behen' role with Salman
Actress Sandeepa Dhar has been a huge
Salman Khan
fan since her childhood, and when she got a chance for a cameo in "Dabangg 2", all she wished was for a role in which she didn't have to play sister to the star.
Sandeepa loved Salman's style ever since she had watched "Hum Aapke Hain Koun...!". Having nurtured a crush on Salman since her teens, being around Salman professionally was a fantasy come true.
In her debut "Isi Life Mein", Sandeepa's character is shown to have a crush on Salman and her character ends up speaking to him on the phone. In real life, she is as much a fan of him, and so when she was called for a cameo in "Dabangg 2", there was nothing which would have made her say no, says a source close to the actress.
She quietly checked the script and was happy the special appearance wasn't a sister's role, said the source.
"I used to tell Salman on the sets of 'Dabangg 2' that it's my dream to be in a film where there is Sooraj-ji (Sooraj Barjatya) and him together. Salman would say 'Yes, hopefully soon'," Sandeepa said.
Once Salman said "meri behen" as part of a dialogue in reference to Sandeepa's character on the sets. The dialogue was later edited.
"I am glad the brother-sister situation in 'Dabangg 2' got averted on its own and as far as I am concerned, he was the knight in shining armour who saved my character," said Sandeepa.