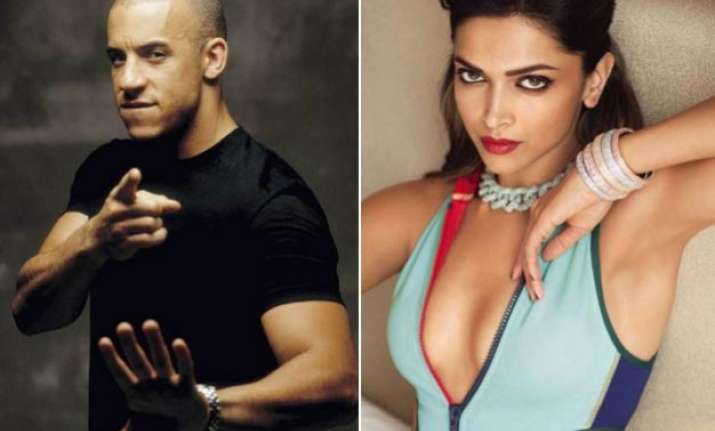 New Delhi: So, our very own beloved Deepika Padukone is all set to make her debut in Hollywood with Vin Diesel's XXX: Xander Cage Returns. We revealed to you how Deepika is working hard in gym for her role of 'Serena' in the movie.
While everyone is elated over her upcoming stint, she had confessed that she is nervous for her first international project.
But, now here is something coming from XXX's lead actor Vin Diesel which will calm the butterflies flying in Deepika's stomach.
The Hollywood, while speaking on sharing the screen space with Deepika, has sung praises for the 'Piku' actress.
"I've wanted to work with Deepika for a long time. We were very close to working together in Furious 7," he begins.
Last year, the rumours of Deepika featuring in Furious 7 had delighted her fans but destiny had something else in store.
Deepika Padukone reveals why she was signed for Vin Diesel' s 'XXX'
"I've been dying to work with someone from Bollywood and bridge that gap. I think there something very multicultural about that, and very exciting," he explained.
And now as Vin Diesel's wait is finally over with Deepika featuring in the DJ Caruso directorial, he couldn't stop himself from praising DP
 
"I think she's going to be such a delight. I think the world's gong to go crazy over her character," he gushed.
Deepika is expected to join the 'XXX' team from next month. And these words from Vin Diesel ahead of her shooting schedule are ought to put her in a comfortable position.