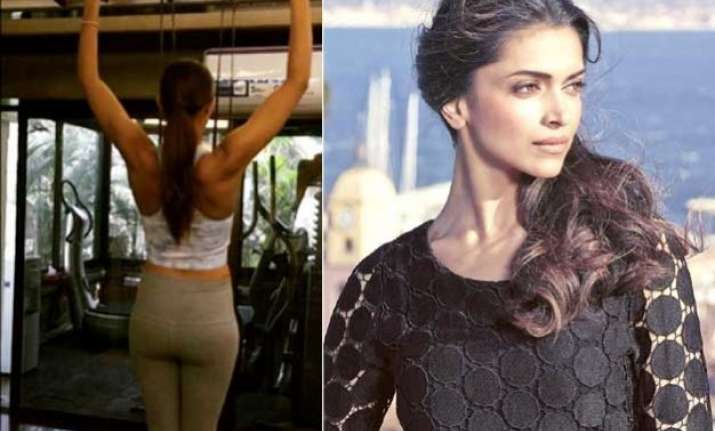 New Delhi: Actress Deepika Padukone is working really hard nowadays for her debut in Hollywood with Vin Diesel's XXX: The Return of Xander Cage.
She has been sweating hard in the gym with celebrity fitness trainer Yasmin Karachiwala on a new work out plan which kicked off in the first week of January.
Yasmin, on her Instagram account, shared a video of the actress doing chin ups as she prepares for the role.
This video has gone viral on the web and social media with everyone appreciating 'Piku' actress's sheer dedication.
Revealing details of Deepika's workout plan, Yamini said, "Deepika needs to look tough like someone who is always ready for a fight and needs to gain more muscle. Our new workout plan involves a lot of functional strength training, starting with basic weight training."
The shooting for DJ Caruso-directed action thriller XXX started on 13th of January but Deepika will join the team on February. While everyone is elated over her debut in Hollywood, Deepika said she is quite nervous to don her new avatar.
Watch her workout video here: