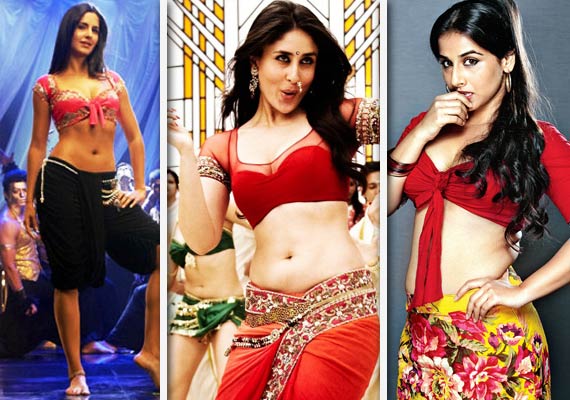 Mumbai, Dec 26: Bollywood star Vidya Balan created history when the woman-centric film The Dirty Picture, without the support of Khans or Kapoors, bagged Rs 75 crore in its first week.  Never in the history of Bollywood had a woman-centric film collected so much  in its first week.
 
Yet, the fact remains that Vidya Balan gets Rs 1.5 crore for Kahaani, Kareena Kapoor gets the highest Rs 6 crore for Heroine, Katrina Kaif gets Rs 3 crore for Dhoom 3 , and Priyanka Chopra Rs 2.5 crore for  Don 2 (I-T department may please ignore thse figures as these are based on hearsay)
 
Trade analyst Taran Adarsh told a newspaper: " In a business where you are only as good as the numbers you generate,Vidya has proved that she is bigger than all the existing girls.However,I think she hasnt got her due because she is not good with her PR and doesnt brag about being in the 6- 8 crore bracket like other girls do. Vidya lets her work do the talking. "

Filmmaker Mahesh Bhatt  told the same newspaper: "All the heroines who have conformed to the age-old diktats of the male chauvinistic culture have got paid much more than the gutsy girls who dared to subvert status quo,took risks and dared to change the existing mindset.

"Hemaji and Rekha followed the rules of the trade. Shabana Azmi and Smita Patil broke them.

"The former got paid much more for fitting in;the latter got a tiny piece of the pie because they dared to rock the boat.

"In the dawn of the 21st century nothing has changed.

"Katrina Kaif and Kareena Kapoor have conformed to the system by which the male star spearheads the narrative.

"In these movies,the ladies play a decorative role and for doing this they receive an exorbitant price.Vidya has dared to break the rules and swim against the tide.Whoever has chosen to take the road less travelled has found herself alone."

So much for double standards in Bollywood industry. An actor's fee is not determined by his/her acting and talent. One has to be a conformist, after all.