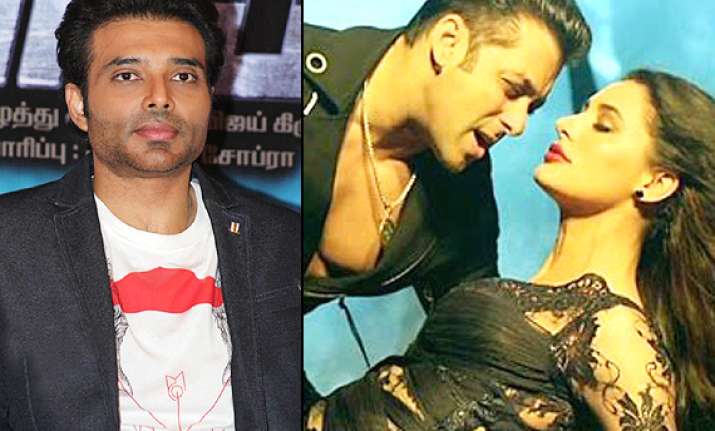 New Delhi: Uday Chopra and Nargis Fakhri have broke-up, as per the details declared a few days ago. But, with the latest stint of the actor, something fishy can definitely be sensed there!
After spending a good quality time during the New Year's celebration (remember Nargis Fakhri in bikini with Uday), and a continuous spree of affection in public, the rumours were ended rather disappointedly.
A leading website claimed that the relationship between the two has suffered tragically surfacing commitment and long distance issues.
While Nargis seems to be happily surpassing all that happened in the past, Uday seems to be flaunting 'God knows what' attitude. Now, he has taken the appreciation for Nargis in the latest out #YaarNaMile song on twitter.
Uday recently tweeted that he has definitely got his 'kick' after watching Nargis grooving sensuously with Salman Khan in the song.
The YRF honcho posted: "I definitely got mine watching @NargisFakhri go @GetYourKick."
While people are raving the Salman-Nargis pairing in the Yo Yo Honey Singh's song from Kick, we wonder was that statement by Uday Chopra possess something sarcastic!
The increasing proximity between Salman Khan and Nargis Fakhri was also deemed as one of the reasons behind the sour relationship between Uday and the sassy actress.