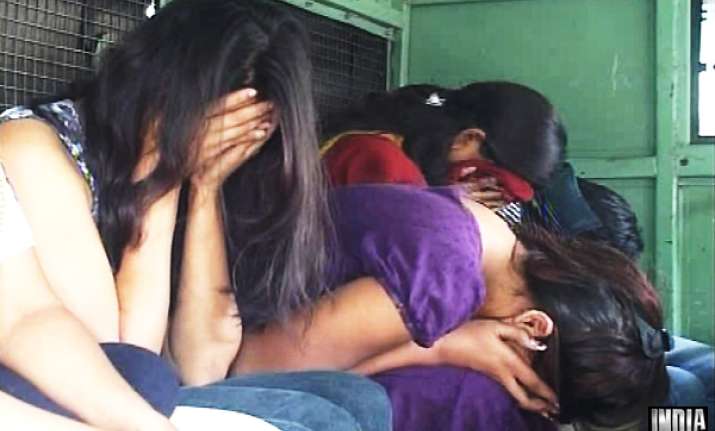 Pune, Aug 1:
The Pune police on Tuesday night arrested two TV actresses alongwith two pimps and two others in a high-profile sex racket here.
The names of the actresses have been kept confidential in view of the sensitive nature of the case. The TV actresses used to charge Rs 50,000 to Rs 1 lakh for spending two hours with customers.
The actresses have worked in TV serials like Saathiya, Kahani Simran Ki and Har Har Mahadev.
A casting agent in TV serials is among those arrested by police.
The Social Service wing of Pune Police had received information that Smita Dhivar, a lady working as casting agent for TV serials, allgedly used to supply actresses to prospective customers.
Police acquired her cellphone number and rang her up, after which Smita asked the decoy customer to first deposit Rs 10,000 in her bank account.
After depositing the money, when the prospective customer rang Smita again, she asked about his budget. The decoy customer disclosed an amount of Rs 50,000 to Rs 1 lakh.
On Tuesday night, the casting agent came to a five-star hotel in Shivaji Nagar here alongwith the two actresses, and the police arrested all of them, said Bhanu Pratap Barge, police inspector of Social  Service Wing, Pune Police.
Among those arrested was Anil Dhivar, Smita's husband.
One of the detained actresses hails from Haryana, while the other is from Ahmedabad.
The TV actress from Haryana has also worked in some regional films, while the actress from Ahmedabad has worked in famous TV serials.