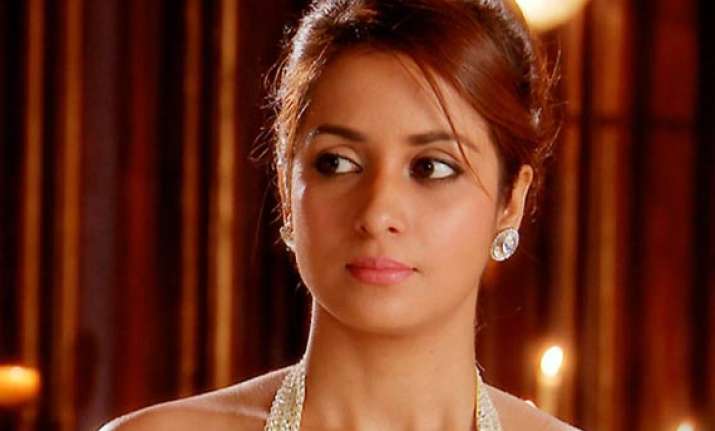 Mumbai: In the Life OK's TV show "Tumhari Pakhi", Tanya is hitting Pakhi with base ball bat and Pakhi is trying to save herself.
Tanya is beating Pakhi because Anshuman decided to keep up his marriage with Pakhi, and end his relationship with Tanya. Will Pakhi be able to escape? Watch the scene being shot here.
Some time back Pakhi challenged Tanya that if she'll prove that she is a better wife and mother than Pakhi, then she would leave Anshuman's home forever. Tanya cheated and won the challenge but still Anshuman chose Pakhi.