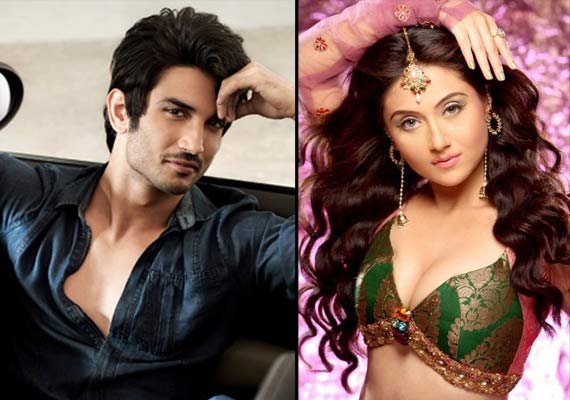 New Delhi: It belonged to Emraan Hashmi and recently his sister Alia Bhatt emerged as the 'female serial kisser' but marching at fore it looks like is 'Kai Po Che' actor Sushant Singh Rajput who is with each passing film is anointing himself as the serial kisser of Bollywood.
While his latest movie 'Byomkesh Bakshi' is making rounds for the one of the longest lip-locks in Bollywood, we would like to remind you that past year in 'Shuddh Desi Romance' the actor gave as many as 27 kisses with his female co-stars Parineeti Chopra and Vaani Kapoor.
And apart from this Dibaker Banerjee movie, this young star will also have another drama 'PK' where he will be locking his lips with Anushka Sharma. The story behind that kiss is unknown but we will love to tell you how the kiss in 'Byomkesh Bakshi' actually happened.
Surprise is all we can say for this hot kiss for which our onscreen detective was told least. All Sushant was informed was his lead actress Swastika Mukherjee who plays a seductress in the flick will give a peck on his cheek while she was asked and prepared to smooch him.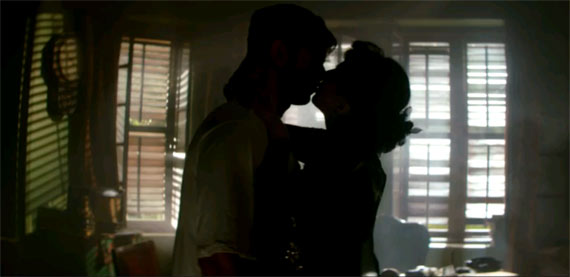 Unknown from what is about to happen, Sushant reacted just the way his director was looking for. His natural shocking expression on being kissed by his co-star was captured in the lenses and thereafter Dibaker explained the entire scenario to Sushant.
"The scene was more the kiss. It was about  deception, intrigue and murder and I needed that something extra – that element of surprise that throws everyone off. But we had over-rehearsed it. The takes ended up being just like the rehearsals – no surprise! Six takes, eight takes, still the same. I was worried. Then it struck me. I took Swastika aside and told her, 'Kiss him before he can say anything – and we won't tell him. Throw him off guard", a leading daily quoted Dibaker Banerjee as saying.
About Sushant's reaction and the entire build up, the director said, "Sushant is a highly prepared actor. He does NOT like surprises sprung at him. But our actress was completely the opposite. We started shooting the scene started as rehearsed, and then she did it, full on the lips, no holding back. The set froze, Sushant froze and then recovered. And the scene after that was highly electric because both of them were now watching each other warily – not knowing what the other would do. And that mistrust, suspicion and tension made the scene."
Sushant is also about to work in the biopic on Indian Cricket Captain Mahendra Singh Dhoni. But will that flick have any such scene, time will tell sooner.