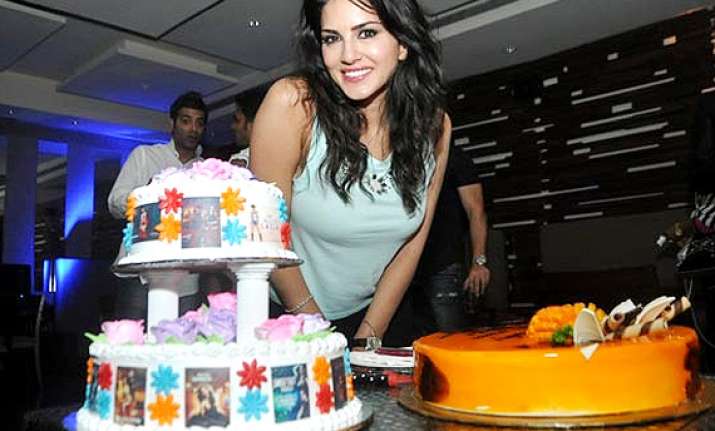 Mumbai: Sunny Leone, seen in the recently released 'Ragini MMS 2" celebrated her 33rd birthday, Tuesday, with the cast and crew of her upcoming film 'Tina and Lolo'.
This party was thrown by the makers of 'Tina and Lolo' and here, Sunny was accompanied by her husband Daniel. Sunny returned from Los Angeles on her birthday and started with her shooting schedule, but the 'Tina and Lolo' team was kind enough to throw a bash for their heroine.
On her 33rd birthday, Sunny even got a diamond and emerald necklace as gift from her husband.