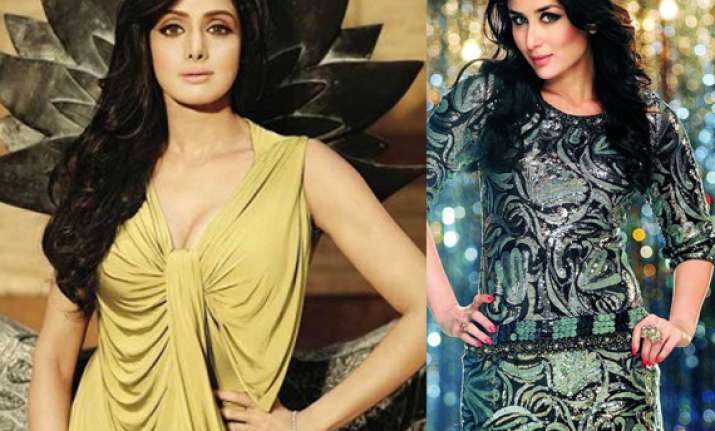 Mumbai: Bollywood diva Kareena Kapoor's project 'Heroine'has spoiled Sridevi's bollywood comeback .
Sridevi's much awaited comeback film 'English Vinglish' is to release on September 21. 
But now Madhur had fixed September 21 as the release date of 'Heroine' which is Kareena's birth date. 
As both the films are woman-centric, the makers of "English Vinglish" thought it was pointless to compete with Bebo's film. And they don't want to get into a battle at the box-office", said a source. 
According to a source close to the production house, Eros is now looking at an early October release for their venture. "They want to postpone the release of 'English Vinglish' by two weeks," said the source. 
But the director of the film Gauri Shinde`s husband R Balki said everything is going `as planned`. 
Who will win this war of the beauties? We can't wait to see!