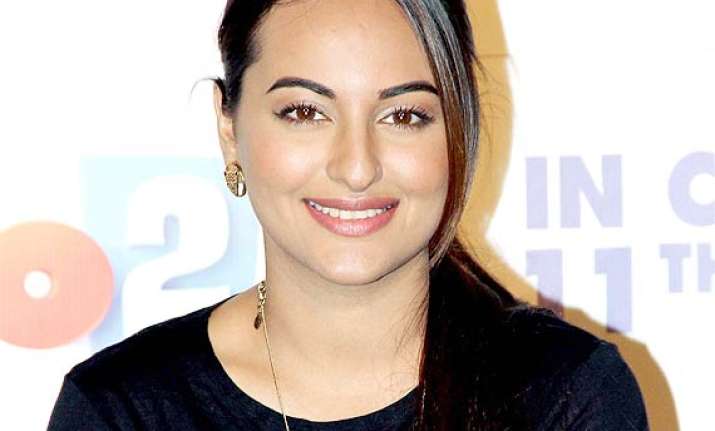 Mumbai: Actress Sonakshi Sinha feels that animation films are yet to take off in India primarily due to budget constraints.
"I think animation films abroad have taken off on good way since 12-15 years or so. May be here nobody has taken that seriously or not got into it seriously. We have the potential to make good animation films," Sonakshi, 26, said. "But I think we are lacking in terms of budget. We don't have budget to make films on that level yet," she added. 
Sonakshi and Imran Khan have lent their voices to the main characters for the dubbed Hindi version of 'Rio 2', which is the sequel to 2011's hit animation film.
While Sonakshi has dubbed for the character of Jewel, Imran has lent his voice for Blu.
When popular actors come on board for animation films, Sonakshi thinks it gives a boost to such movies.
"It (presence of actors) attracts eyeballs it helps in getting attention if popular actors are associated with the film," she said.
'Rio 2' is an adventure comedy set in the Brazilian city of Rio De Janeiro. The movie will feature the return of Blu, Jewel and their three kids who leave their domesticated life for a journey to Amazon rain forest.
"I like watching animation films since childhood and even watch it now. The quality of animation film has become so good that is not only meant for kids but for adults as well. 'Rio' part one was successful and when they called me to be part of the second installment I agreed immediately," Sonakshi said.
"They gave me freedom to do whatever I choose to. They approached us so that we could bring our personalities to the characters as well. It was fun dubbing for the character," she said.
'Rio 2' is releasing on April 11 in English, Hindi, Tamil and Telegu.